England and Germany will wear black armbands bearing poppies when they take to the pitch for a friendly match on Friday, the Football Association has confirmed.
The announcement comes a year after Fifa controversially fined each of the home nations for wearing poppies during games in November 2016, claiming the Armistice Day symbol was "political".
Under the world governing body's rules, all "political, religious or commercial messages" are banned during matches.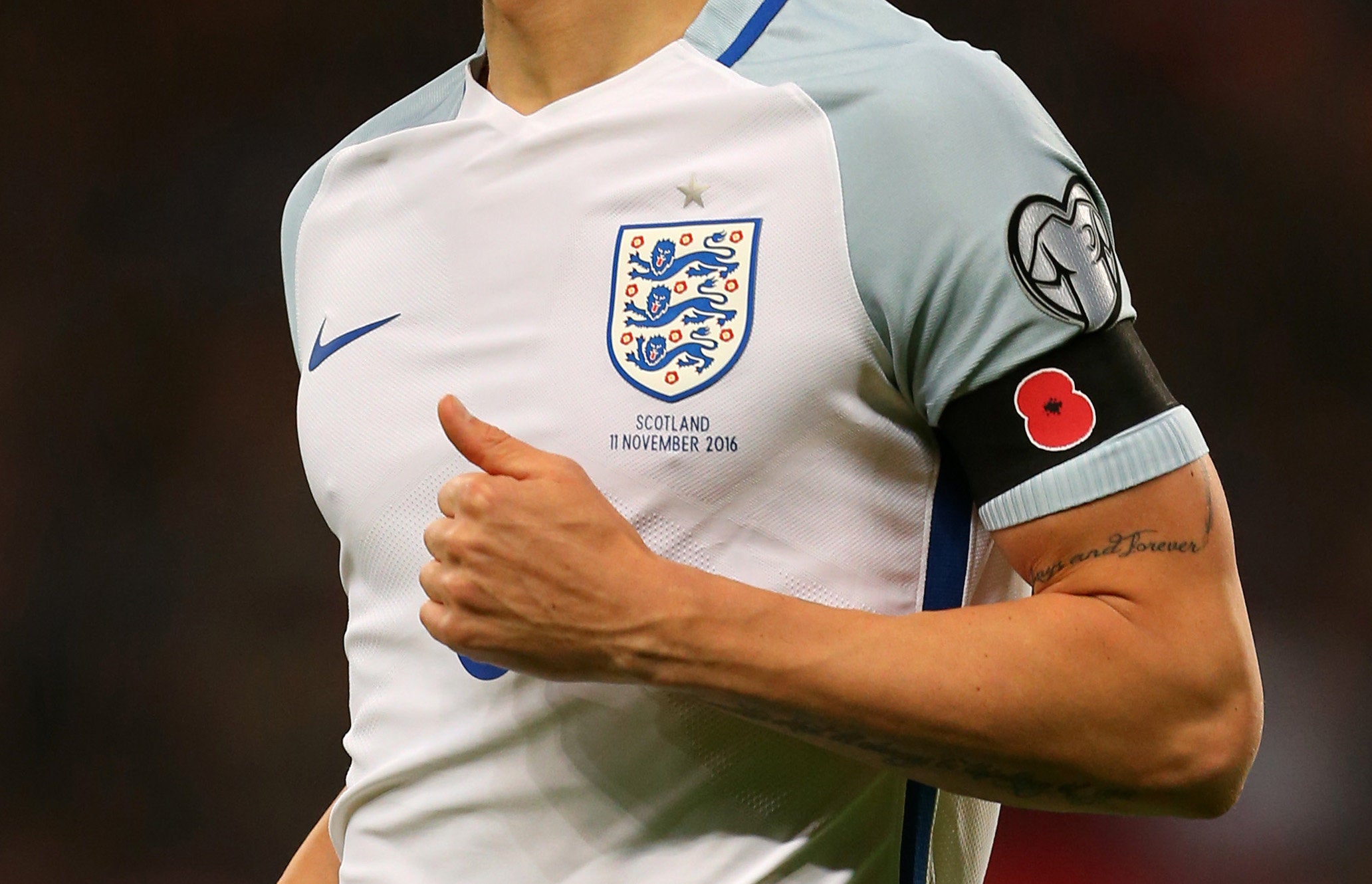 Fifa lifted its ban in September - months after Theresa May branded the stance "utterly outrageous".
Speaking after Wednesday's announcement - which was echoed by the German Football Association (DFB) - Football Association (FA) chief executive Martin Glenn said: "Remembering and commemorating the men and women who have served this country is ingrained in our nation.
"Many have made the ultimate sacrifice and we will be honouring them, both on and off the pitch, for our match against Germany."
DFB president Reinhard Grindel said that poppy armbands are "not about political propaganda in any way".
"I positively welcome the decision to allow both the English and the German national teams to wear poppy armbands," he said.
"They're about remembering the kind of values that were kicked to the ground in two World Wars but are cherished by football: respect, tolerance, and humanity."
A replica of "The Truce" statue, which depicts the historic World War I ceasefire where peace and games of football broke out between English and German troops on Christmas Day in 1914, will also be on display at Wembley Stadium for the match.