Priti Patel's job in the Cabinet is hanging by a thread after it emerged she held two further unauthorised meetings with Israeli officials without telling Downing Street.
The international development secretary was ordered by Theresa May to abandon an official trip to Africa and fly back to London immediately.
BBC News broadcast live pictures of Patel's plane when it landed at Heathrow Airport.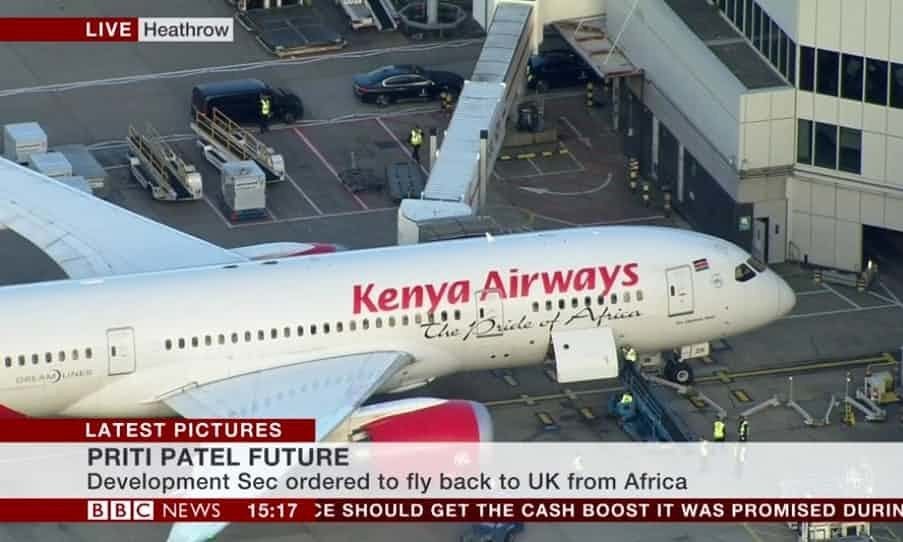 The fresh revelations revealed late on Tuesday evening have piled extra pressure on the prime minister to sack Patel.
However the story took an unexpected twist on Wednesday morning after the Jewish Chronicle reported No 10. did know about one of the meetings - but asked Patel not to make it public. Downing Street have denied the claim.
Tory MP Anna Soubry told BBC Radio 5 as Patel made her way home that the development secretary had "screwed up big time". She added: "I can't see how she can stay."
The scandal erupted after Patel admitted to holding meetings in Israel while on holiday in August, including with Prime Minister Benjamin Netanyahu.
Patel visited Israel from 13th to 25th August. During that time she held 12 meetings with Israeli officials.

However the Foreign Office was only made aware of the meetings on August 24 - after the meetings took place.

By convention ministers who plan to meet with foreign officials abroad inform the FCO.

On Friday November 3 when the meetings were made public by the BBC, Patel claimed Foreign Secretary Boris Johnson was aware of the meetings before they happened.

But on Monday November 6, she had to admit this was not true. Theresa May also met Patel in person to reprimand her for her actions. MPs were told Downing Street then regarded the "matter as closed".

But On Tuesday evening it emerged she held two further undisclosed meetings with Israeli officials in September.

She met Israeli public security minister Gilad Erdan in Parliament on September 7 and foreign ministry official Yuval Rotem in New York on September 18.

However in a twist, the Jewish Chronicle reported on Wednesday that No.10 did know about the meeting with Rotem - but asked Patel not to make it public. Downing Street has denied the claim.

After returning from her trip to Israel, Patel asked officials at the Department for International Development (Dfid) to examine whether UK aid money could be given to the Israeli army in the Golan Heights.

However she was told this would be "not appropriate" as the UK does not recognise the legality of Israel's occupation of the territory.

Haaretz also reported Patel visited a military field hospital in the Golan Heights set up to treat refugees from Syria.
Labour has demanded an investigation into Patel's meetings with the Israeli officials and claimed they involved "serious breaches" of the Ministerial Code.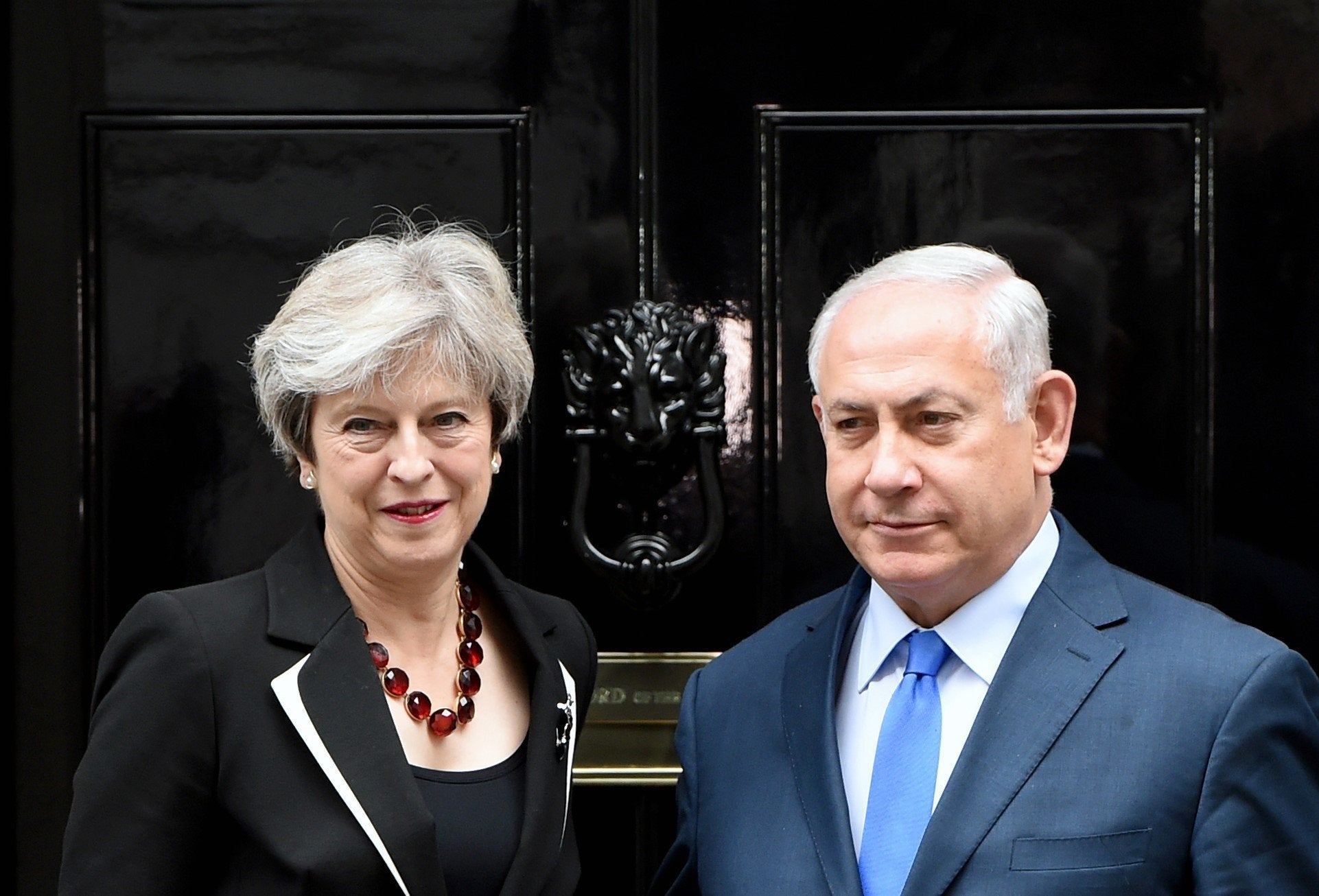 The prospect of having to fire Patel has added to the pressure on May's faltering government and its foreign policy team.
Johnson has also faced renewed calls to resign as foreign secretary for a diplomatic blunder that risks extending a jail term for a British woman arrested in Iran.
And just last week Sir Michael Fallon was forced to resign as defence secretary in the wake of the Westminster sexual harassment scandal.
In any reshuffle May would have to take care not to upset the delicate balance between pro-Brexit and pro-Remain Cabinet ministers.
Patel was a key part of the Vote Leave campaign during the referendum.
Names in the frame for the development secretary job include former defence minister Penny Mordaunt and junior development minister Alistair Burt.
In an attempt to defend Patel, Tory MP Nadhim Zahawi told BBC Newsnight that those calling for her to be sacked were part of a "Remoaner" plot.
Labour's shadow Cabinet Office minister Jon Trickett said: "The prime minister has at least four serious grounds to launch an investigation into breaches of the Ministerial Code by Priti Patel.
"She should act now to launch an investigation of these serious breaches of the ministerial code or explain why even given this she believes that Priti Patel can stay in post."
Labour sought yesterday to force Patel to explain herself in the Commons by tabling an urgent question, but it was left to Middle East Minister Alistair Burt to answer as Patel had already left for the trip to Africa.