A lesbian couple has launched an LGBTQ bridal magazine to offer an alternative to the heteronormative wedding publications.
Dancing With Her is the first of its kind, offering real-life stories of couples from around the world and advice to fiancées about their upcoming nuptials.
Co-founders Tara Baker, 29, and Arlia Hassel, 30, were spurred to launch the print magazine after getting engaged in August this year.
The couple, who are from Australia, started looking at wedding magazines, but were left "uninspired" by the lack of diversity and representation in the existing publications.
"I guess what most people would call 'traditional', I would call 'heteronormative'," Tara told HuffPost UK.
″There was a bride and a groom, women met men at the altar, men wore a suit, women wore a dress… We don't identify as fitting into that idea, the world is full of people that identify as shades of grey rather than black or white."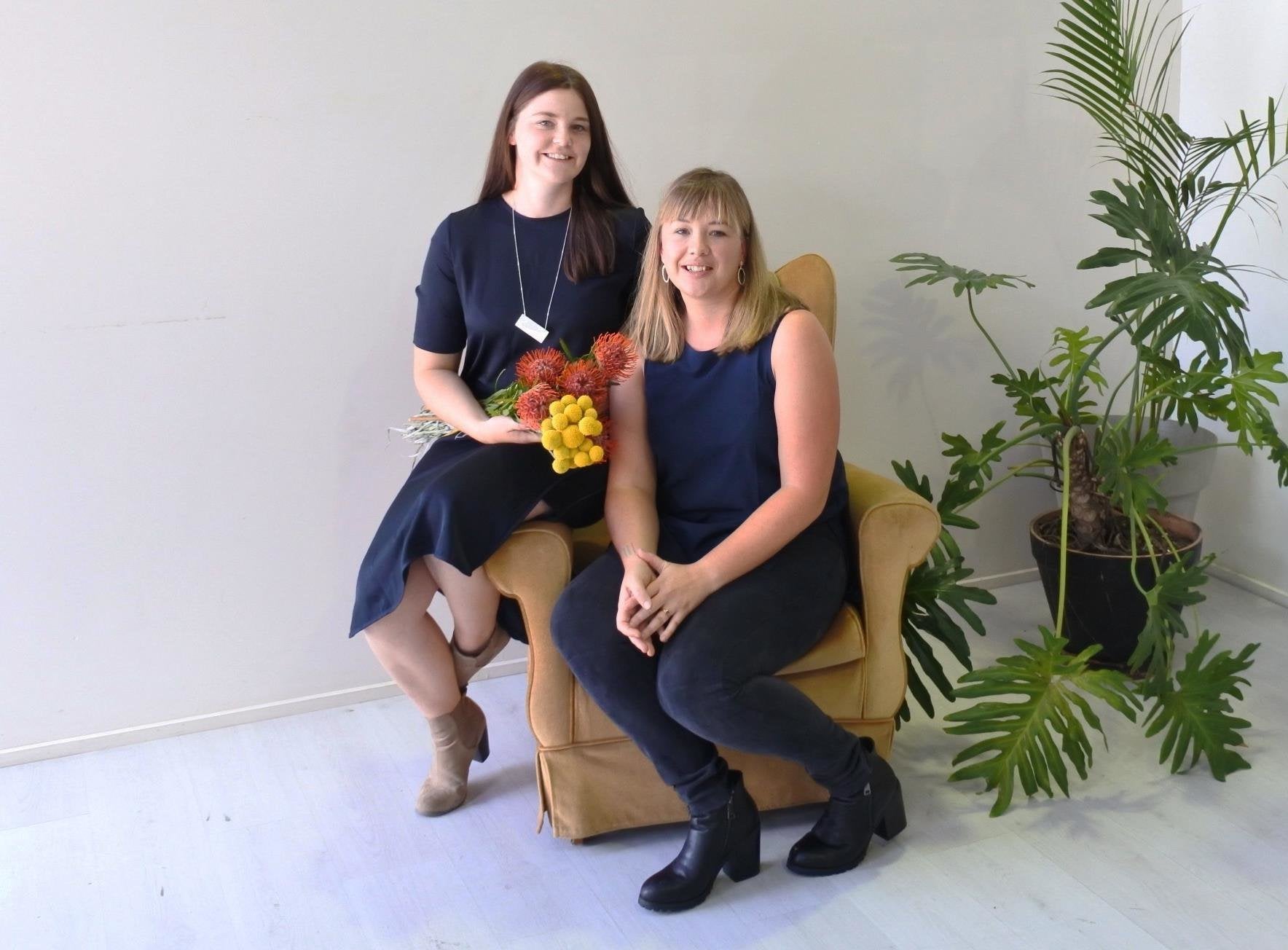 So they decided to launch a long-overdue alternative.
"Two-bride weddings aren't featured in wedding magazines all that often, and we know that finding inspiration we could picture ourselves in was something that was important to us," Tara said.
"We also get the opportunity to share practical advice that is appropriate to LGBTQ+ weddings, like how to get yourself down the aisle, the legalities surrounding same-sex marriage and how to navigate the tradition of changing your last name."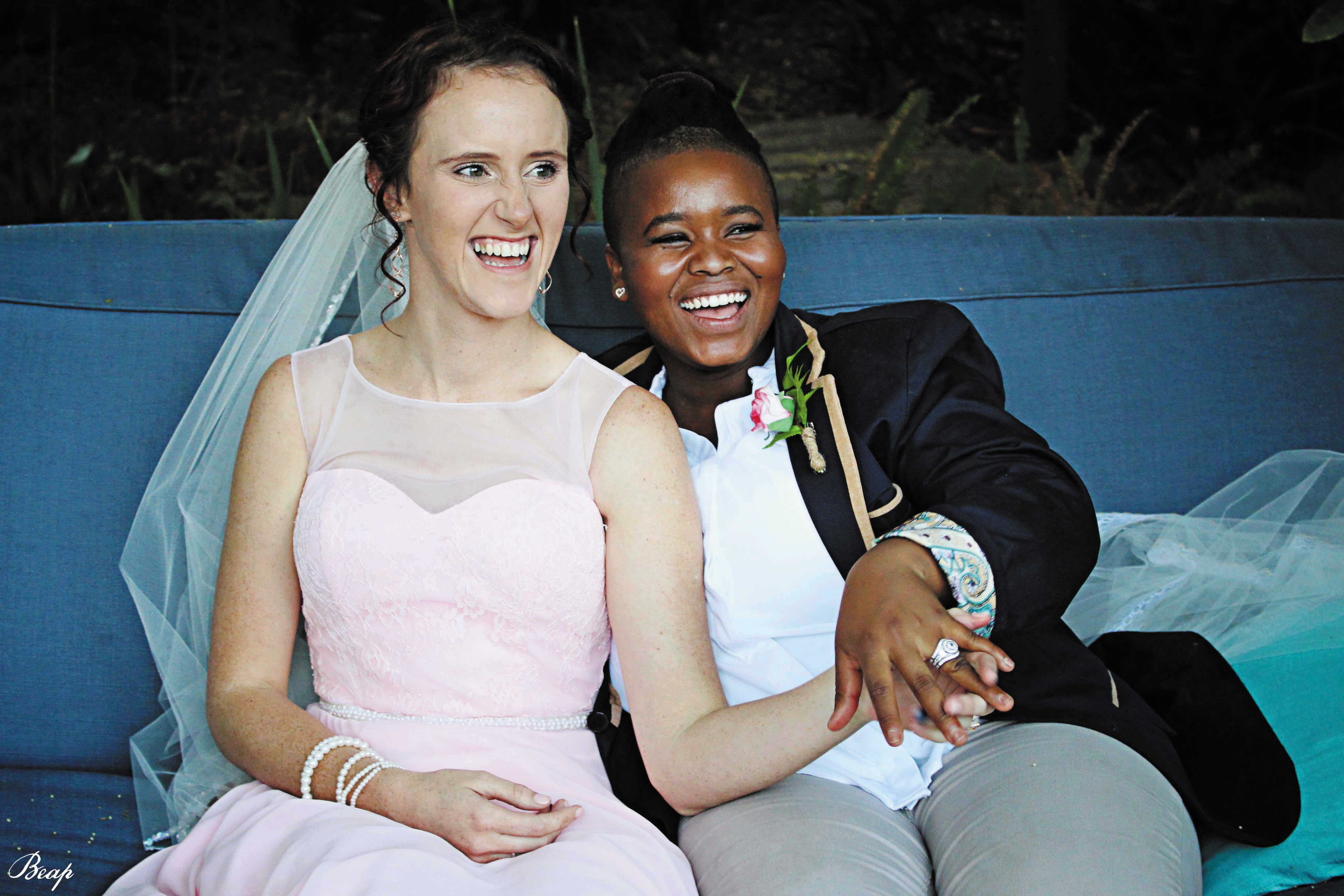 The launch of the magazine is incredibly timely, with the country holding a same-sex marriage referendum. The results of which will be revealed on 15 November.
Currently same-sex couples can register their relationship as a civil union but this does not carry the same legal status as a marriage.
Tara explains that many couples they've worked with choose to travel overseas and marry abroad, although these marriages are not currently recognised when couples return to Australian soil.
For newly-engaged Tara and Arlia, who plan to marry in next year, the referendum result is incredibly personal.
"We hope that when we wed in a small ceremony in August 2018, the Australian government will recognise our union as a legal marriage. If not, we haven't considered registering our relationship with our state," Tania explained.
The couple have their sights set on a wedding in the Gold Coast Hinterland. "It'll be an intimate, romantic affair with 20 of our closest friends and family. Nothing over the top, simple and romantic is what we will be going for on the day."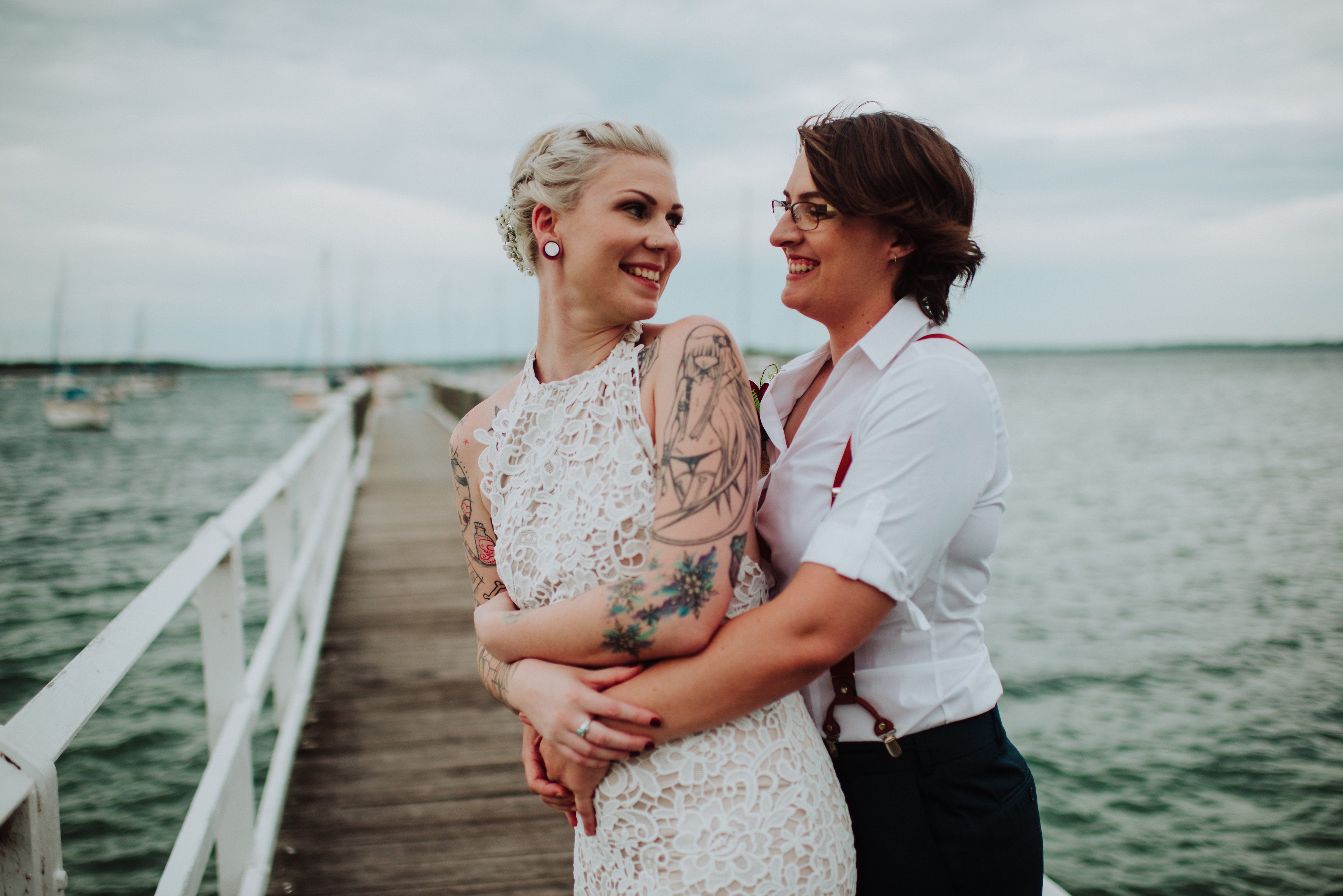 Tara and Arlia have been involved in the 'yes' campaign, and are hopeful for the results.
"We have our fingers (and toes) crossed that it will come in a resounding yes. In my heart, I feel that will be the way it goes… I have hope that the Australian population will vote in favour of equal love and human rights."
Tara describes the lead up to the referendum as an "emotional rollercoaster", but that they have never felt closer to the LGBTQ community.
"We can't wait for a day where it isn't assumed that our partner is of the opposite sex, or feel judged when we declare that the one we love is the same-sex."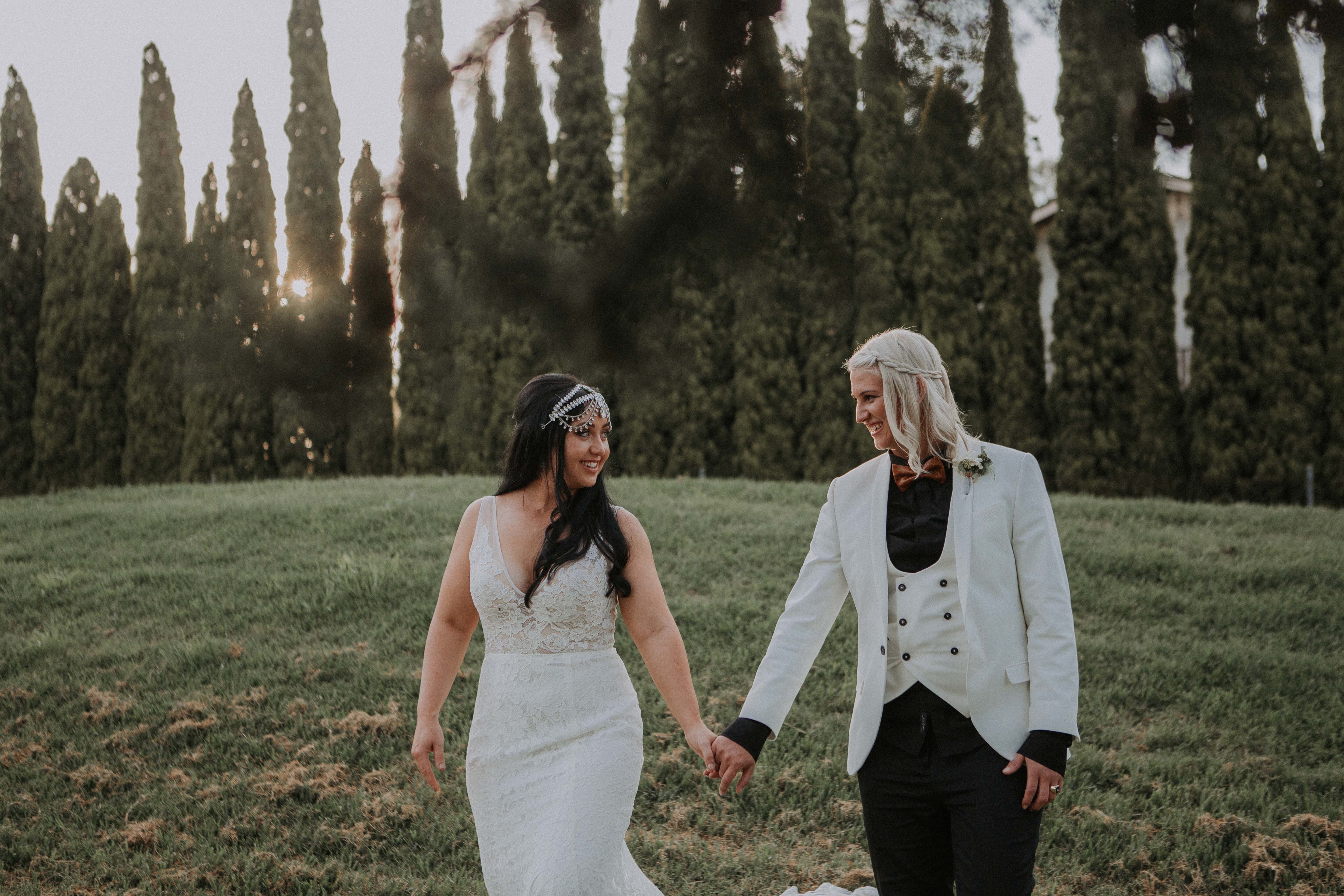 'Dancing With Her' began as an Instagram account and blog in 2016, before launching as a downloadable digital magazine in February 2017. A print magazine was a "natural progression" but also inspired by the couple's own engagement and first-hand experience at the lack of appropriate resource.
The magazine will be a quarterly publication that can be pre-ordered and delivered internationally. Volume Two is already in early stages of production.
When asked why a publication such as this hadn't been published sooner, Tara replied: "Honestly, we have no idea! Some countries have had legal marriages between same-sex couples for nearly 15 years.
"We initially knew the Australian community needed a publication like this but was quick to realise women across the world who felt the same way."
When asked to share some of the most memorable stories featured in 'Dancing With Her', Tara recalled a couple who staged a dual proposal.
"They figured they did everything together in everyday life, why would making the decision to propose be any different? They planned half the day each, planted a tree together and asked one another to be each other's wife."
It is through telling this diversity of stories, that women in love can feel inspired to plan their own wedding, which is unique and tailored to them.
Tara summed it up by saying: "We love that every wedding we receive is completely different. The only thing they all have in common is love and commitment."