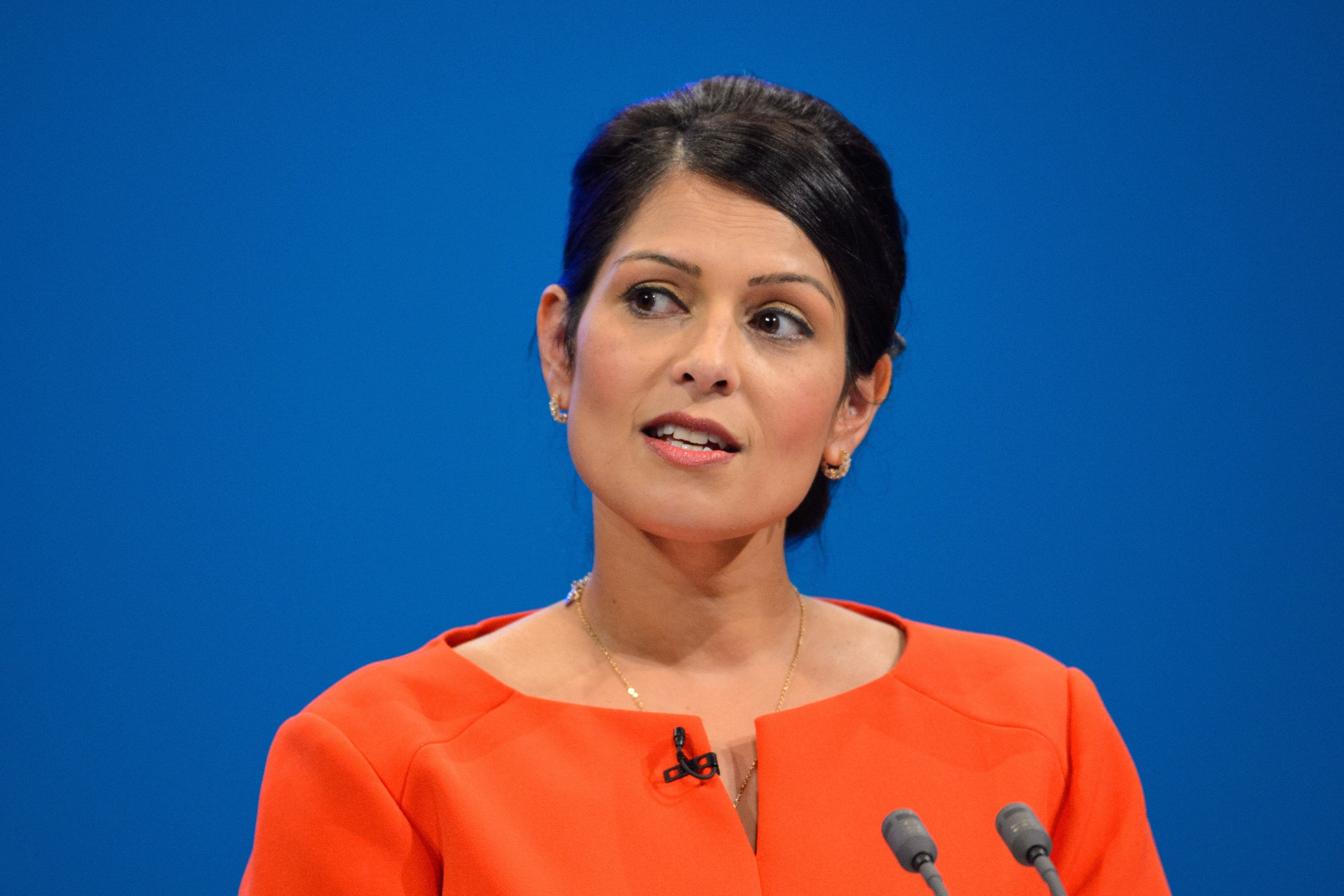 Under fire Cabinet Minister Priti Patel did not tell Theresa May she had offered UK money to the Israeli army during secret meetings in Middle East, Downing Street revealed today.
The International Development Secretary made the suggestion during a meeting with Israel's Prime Minister in August as she met with Benjamin Netanyahu without Downing Street's knowledge.
However, despite yesterday giving May a full update of all 12 meetings she had with officials during her 'holiday', Patel did not reveal she had promised taxpayers cash to help the Israeli army carry out humanitarian work in the disputed Golan Heights region of the Middle East.
The Prime Minister's Official spokesman confirmed this afternoon the Prime Minister had been left in the dark about that pledge – which would represent a significant policy shift as the UK does not recognise Israel's claim to the region which is deemed as Syrian territory.
It has also since emerged that Patel held two further unauthorised meetings with Israeli officials since she returned from the trip.
The Number 10 spokesman said he was "still not in a position to go into precise detail" about the conversation between Patel and May on Monday, but added: "We knew she'd discussed humanitarian support. In terms of aid to the Israeli army, that's a proposal that wasn't taken forward so I'm not aware that that specific point ever got as far as us. I don't think it ever left FCO/Dfid [Foreign and Commonwealth Office/Department for International Development].
When pressed, the spokesman added: "As to whether or not we ever had a conversation about that specifically about that particular aspect of foreign aid, I couldn't say.
"It may well be that we didn't."
Patel was forced to issue a lengthy statement on Monday after details of her meetings with Israeli officials came to light.
She had originally claimed "Boris [Johnson] knew about the visit", but then clarified the Foreign Office had not known about the trip in advance.
Patel also claimed "the stuff that is out there is it, as far as I am concerned" – yet further meetings soon came to light, including with Netanyahu.
The International Development Secretary was summoned to a meeting in Downing Street on Monday evening, where May reprimanded her by "reminding her of her obligations under the ministerial code".
Patel revealed who she had met while in Israel, and also gave the Prime Minister a brief outline what was discussed.
However, it seems the first Downing Street knew of a specific plan to give British aid to the Israeli army to help fund hospitals was when the BBC broke the story on Tuesday morning.
The hospitals, which treat victims of the Syrian civil war, are located in the Golan Heights, an area of Syria occupied by Israel since 1967.
The British Government does not recognise Israel's occupation of the land.
In a briefing with journalists after the revelation, the Prime Minister's spokesman said: "The Secretary of State did discuss potential ways to provide medical support for Syrian refugees who are wounded and who cross into the Golan for aid.
"The Israeli army runs field hospitals there to care for Syrians wounded in the civil war. But there is no change in policy in the area.
"The UK does not provide any financial support to the Israeli army."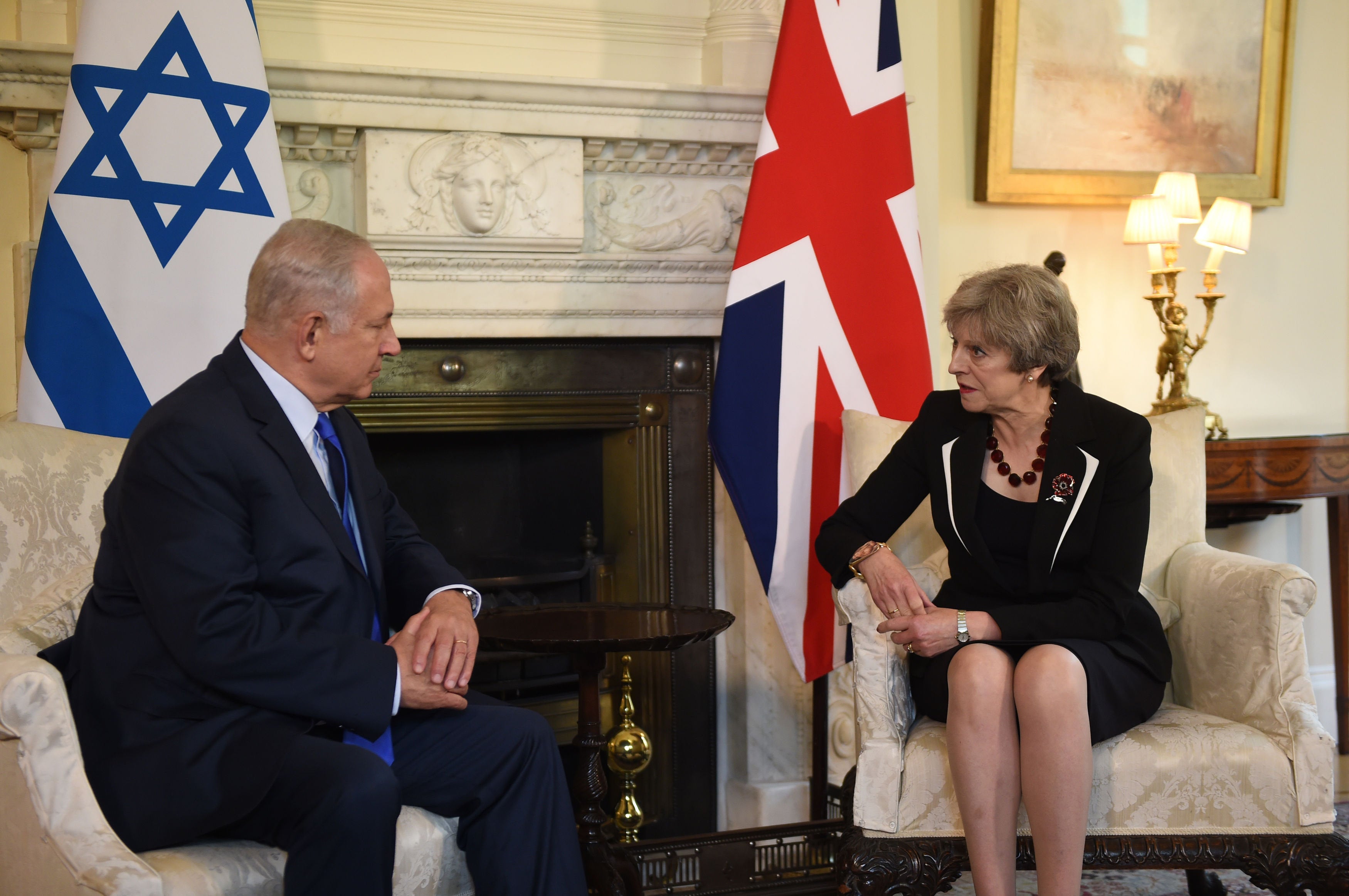 Labour attempted to force Patel to the Commons on Tuesday to face questions on her conduct.
MPs were told Patel was already in the air flying to Africa for a ministerial visit, so Foreign Office minister Alistair Burt was sent to Parliament in her place.
Burt confirmed that Foreign Office officials only became aware of Patel's visit to Israel on August 24, adding: "It seems likely that the meetings took place beforehand."
The Minister said Patel's own department was made aware of the meetings by the Foreign Office on the same day.
"She recognises she should have told people beforehand," Burt said. "She has apologised that. She got that wrong."
Burt said if he had met with Israeli officials "I would have told the ambassador of course".
Asked about Patel's reported wish to use British aid money to help fund Israeli army activity, Burt said: "Because we regard Golan Heights as occupied territory and because we can not support Israeli occupation of it, or give them any support, the answer to her query was 'no'."
Patel's meetings in Israel between August 13 and 25 were arranged by the honorary president of the lobbying group Conservative Friends of Israel, Lord Polak, who also attended all but one.
On returning from her trip, Patel commissioned Dfid work on disability and humanitarian and development partnerships between Israel and the UK.
Kate Osamor, the Shadow International Development Secretary, told the Commons on Tuesday that it was "hard to think of a more black and white case of breaking the ministerial code of conduct".
Labour MP Maria Eagle, a former Labour minister, said Patel should step down from the Cabinet.
"It appears to me to a be a gross breach of the exiting code of ministerial conduct. And every code of ministerial conduct that I have ever seen as a minister of some nine years standing in previous governments, I would have thought this was a resigning matter," she said.
Downing Street said Patel accepted she had not behaved in "the proper way", but the PM's spokesman said it was unclear whether her actions breached the Ministerial Code of Conduct.