Boasting some of the best wellness retreats in Asia - with temperatures averaging between the high twenties and low thirties in November and December, Thailand provides an idyllic winter wellness haven...
Kamalaya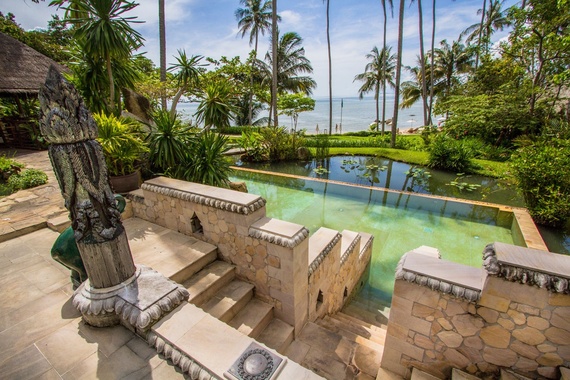 Photograph courtesy of Kamalaya. Venture to Koh Samui - Thailand's second biggest island - and head to the award-winning Kamalaya. The name is derived from the words 'lotus realm' (kamal alaya), which is an ancient symbol for human spirit growth, and the wellness sanctuary itself is centred on a cave that once served as spiritual retreat for Buddhist monks to meditate and reflect. Fast-forward many a decade and it is just as divine for its modern-day visitors. Their wellness programmes offer detoxes and yoga, as well as treatment for stress, burnout and guidance on conducting a healthy lifestyle.programme. Upon arrival you begin with a personal Balance and Revitalise Consultation and bio-impedance analysis to determine your specific health and wellness needs. Personal consultations in anti-stress management support you to achieve a more balanced approach to your life and Kamalaya's team of naturopaths can create a programme tailored specifically to your needs. Restorative and healing treatments include Royal Ayurvedic Massage and Shirodhara. They have great visiting masters too!
The Barai Suites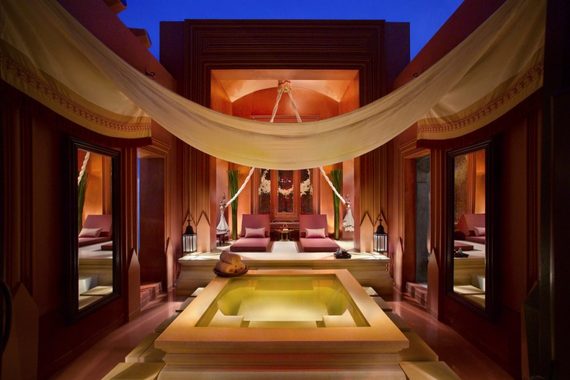 Photograph courtesy of The Barai Suites The award-winning temple of eighteen treatment rooms and eight exclusive spa suites are super luxe inside and out. The Barai is named after the "Barays" - a large man-made reservoir - a notion that sits at the heart of everything at the spa. The environment offers a more holistic approach to treating life's problems; cleanse your body, mind and spirit through water inspired treatments as serenity flows through the venue (just like the 4.5 acres of beach surrounding the retreat). A range of relaxing and results-orientated programmes, titled The Lifestyle Collection, are on offer. Programmes can be for 3, 5 or 7 days and incorporate spa treatments, relaxation, yoga, personal training and healthy food options - all carefully designed to strengthen body, mind and soul. Top notch wellness experts will ensure you're fully replenished during your stay.
Chiva Som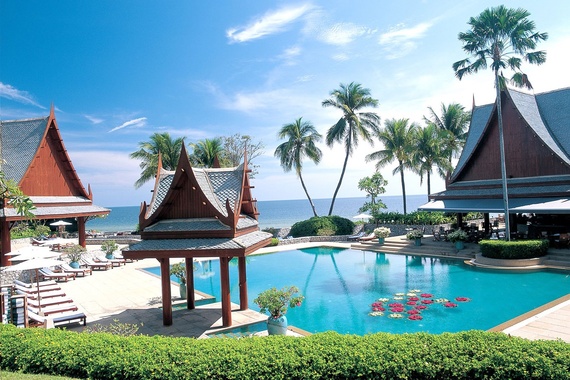 Photograph courtesy of Chiva Som. Nestled within seven acres of lush tropical gardens, the beachfront health resort represents tranquility at its best - with luxurious accommodation providing spectacular views of the Gulf of Thailand. The Chiva-Som philosophy is about learning to live a healthy life and enjoy and appreciate every moment, in so doing. In the Niranlada Medi Spa you'll find a plethora of treatment rooms with doctors and dermatologists on hand offering a wide range of holistic, aesthetic and anti-ageing medicine, therapies and treatments. Laser treatments, Botox and Thermage are all on offer here. The multi award-winning wellbeing paradise is a favourite of the spa elite.
Layana Resort & Spa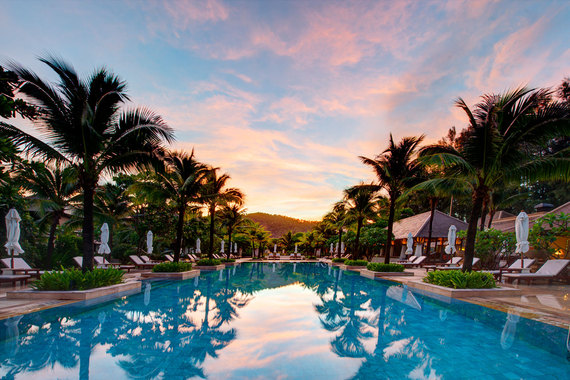 Photograph courtesy of Layana. Another beachfront beauty is Layana in Phuket. The spa combines Eastern and Western treatments to promote physical, mental and emotional wellbeing, and the picturesque retreat is set in an idyllic lush backdrop. The stressbusting sanctuary includes an array of treatments, such as aromatic massages, wraps (their Dead Sea Caramel Mud Wrap is divine!) and facials. While these treatments are classic and blissful, their stand out feature is the salt spa. The space replicates the natural therapeutic microclimate of natural salt caves, but with the addition of reclining chairs and relaxing music. Now, inhale and exhale...
Aleenta Phuket & Ayurah Wellness Centre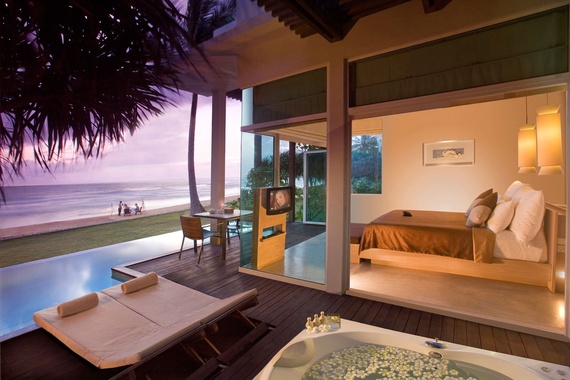 Photograph courtesy of Aleenta. Ooze sophistication as you lay beachside at the Aleenta, watching the sun set over the Andaman Sea. The five-star retreat is situated close to the breath-taking Phang Nga Bay, while the hotel is just as aesthetically amazing within its grounds. Think of the resort as your own personal spa paradise - as Aleenta values privacy as one of their key pillars. If you want to really treat yourself, the five-bedroom beachfront grand villas are the ultimate in luxury. The rest of the spa comprises of the Ayurah Spa and Wellness Centre which is inspired by the concept of "eat well, live well, be well, look good". From yoga, to a state of the art gym, as well as oxygen masks and peptide injections, you'll receive extraordinary treatments during your stay.
Putahracsa Hua Hin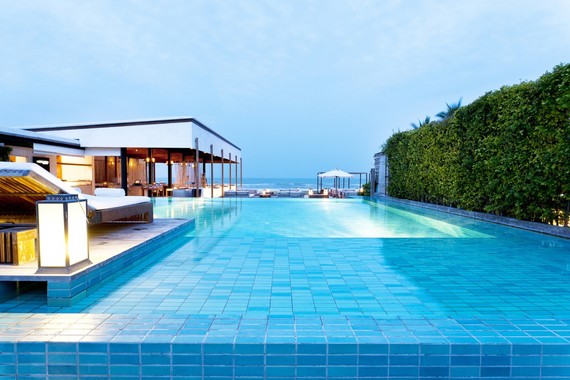 Photograph courtesy of Putahracsa. Set two hours outside of the bustling city of Bangkok (so perfect for a pre-island stopover), Putahracsa is all about using your own senses to reboot and rejuvenate. Their staff practise traditional theories fused with modern techniques, and aim to unify the body, mind and soul. Indulgent baths with zesty scents, and body massages using herbal compresses dominate the treatment menu, invoking your senses while unwinding your body. Visit their day spa, or undergo treatments from the comfort of your own hotel room; their natural products ensure an invigorating, yet relaxing sensory experience... Words: Tamsin Safaris For more luxury spa inspiration head to
http://www.theluxuryspaedit.com
.