The chairman of the Cayman Islands Stock Exchange has been dubbed a "cartoon capitalist" by Newsnight viewers after branding the Paradise Papers "fake news" and calling for journalists to be jailed.
Appearing on the show to discuss the leak of 13.4 million revelatory documents which claim to show how the rich and powerful have secretly invested vast sums in offshore tax havens, Anthony Travers denied that those involved are guilty of tax evasion, calling the claims "complete heresy".
"They pay 100% of the tax due in those jurisdictions," he told presenter Kirsty Wark, claiming there is "no tax edge" to investing in so-called 'havens' such as the Cayman Islands.
Referencing a similar leak in 2015, Travers - who was awarded an OBE in 1998 for his services to the government and financial sector - continued: "What have we actually had from the Panama Papers in terms of actual convictions in the UK for anything at all involving tax evasion or tax avoidance? The answer is nothing. Certainly nothing statistically relevant.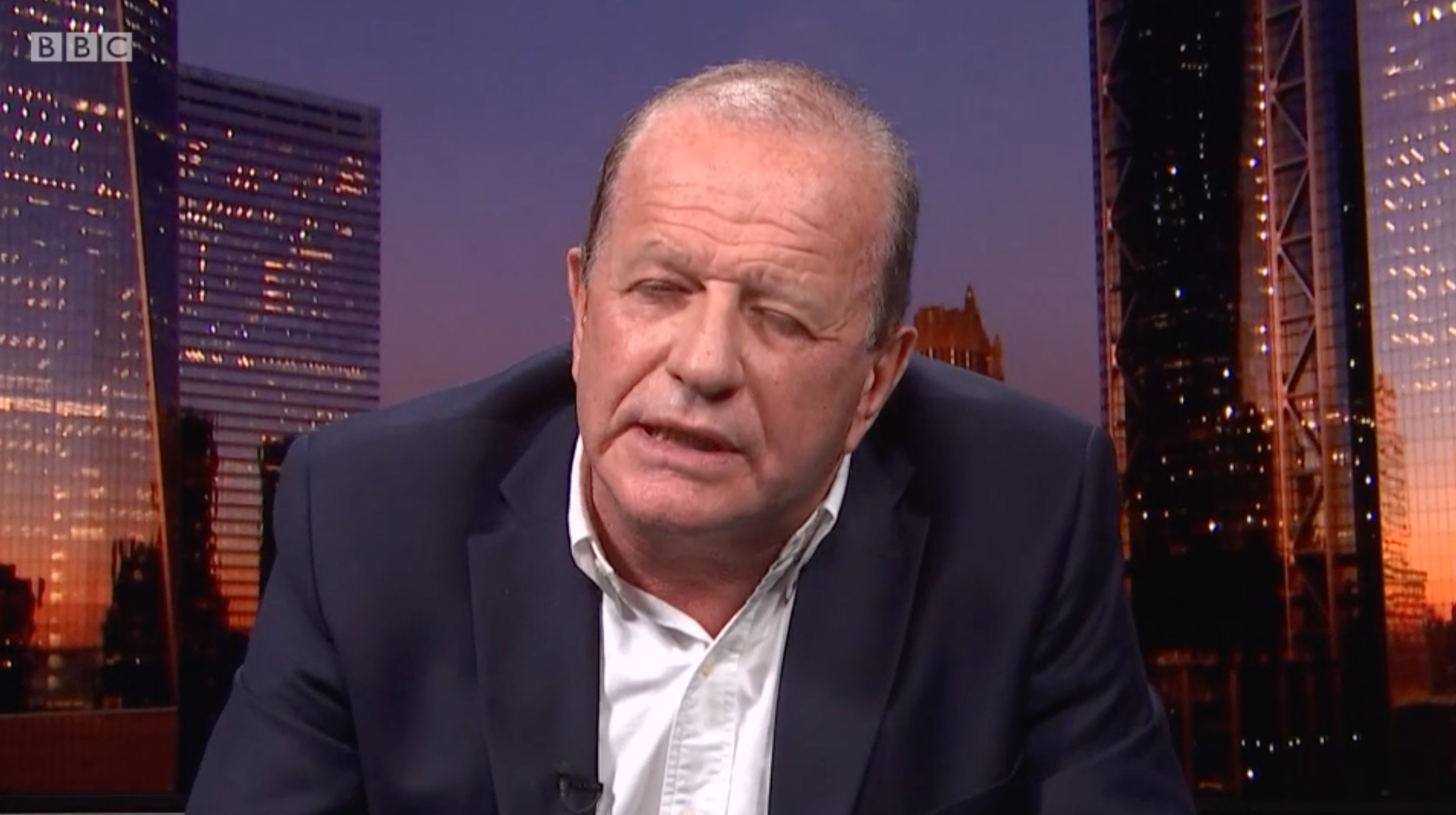 "The Panama Papers are fake news and this new leak from Bermuda is fake news, save to the extent it is a criminal endeavour to hack people's computers and these journalists should be in prison."
He went on to claim that there is no secrecy "whatsoever" around off-shore investments, saying it is only journalists who are left in the dark.
"There is secrecy in so far as journalists may be concerned, but there is no secrecy in so far as tax authorities or law enforcement are concerned," he told Wark.
"They can ascertain the precise position with regard to any company in any overseas territory, Caymen Islands and Bermuda included."
Newsnight viewers were quick to criticise Travers, calling his comments about tax evasion "arrogant and offensive".
"If I were to write a cartoon capitalist, I couldn't have done better," one viewerwrote.
According to the BBC's economic editor Kamal Ahmed, HM Revenue and Customs have revealed that 66 criminal investigations are ongoing and £100 million of tax could be retrieved following the release of the Paradise Papers.
In the wake of the revelations, many of those named in the leaks have denied any wrong-doing, including Tory donor Lord Ashcroft and Formula 1 champ Lewis Hamilton.