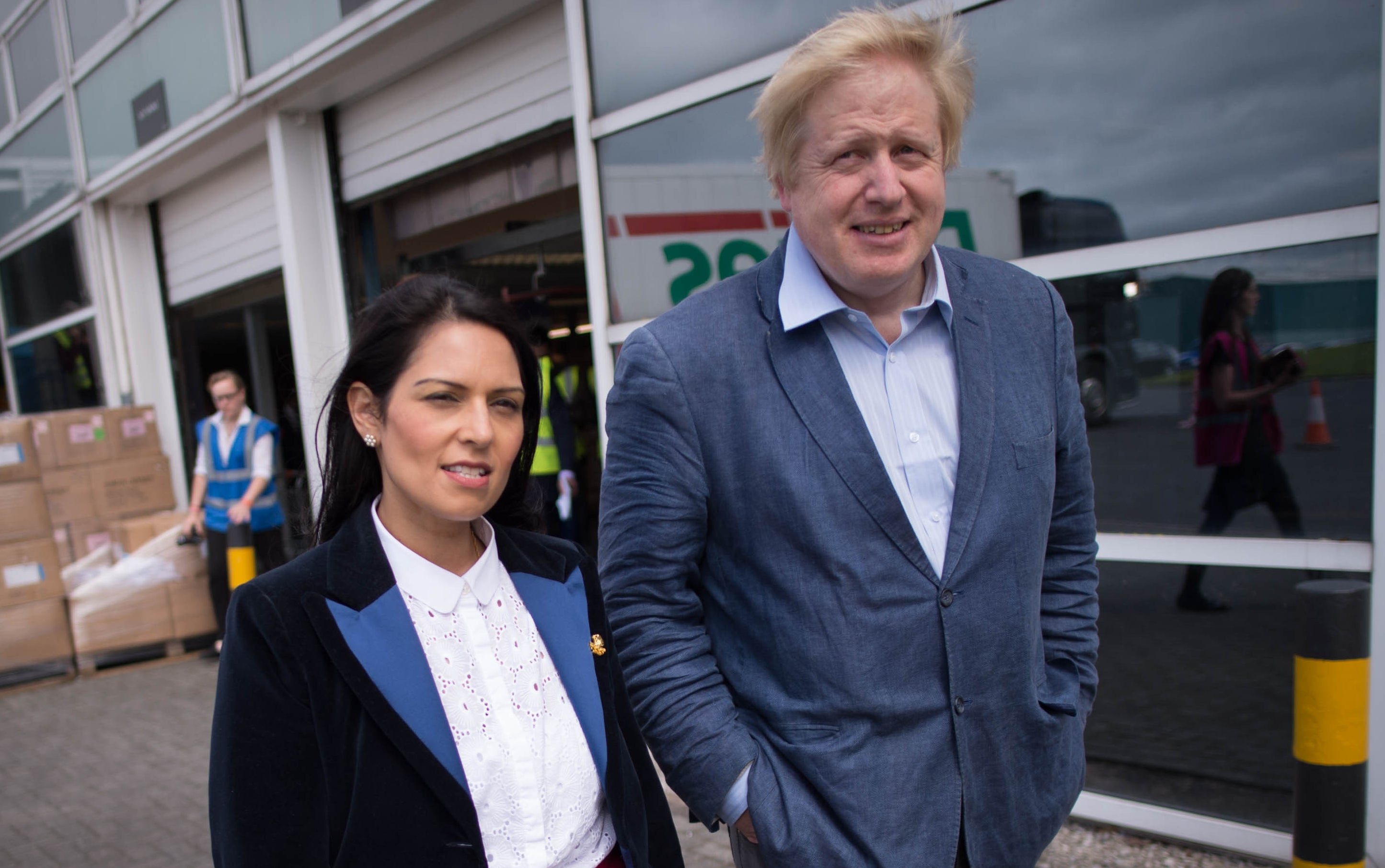 Theresa May is under intense pressure to sack Boris Johnson amid fears that his latest diplomatic blunder could add an extra five years to the jail term of a British-Iranian charity worker.
Already reeling from the Westminster sex harassment scandal, the PM tried to declare "full confidence" in both Johnson and International Development Secretary Priti Patel, who was dragged into a separate row involving Israel.
The Prime Minister defended both her Cabinet ministers for "doing a good job" despite calls for both of them to be fired.
Nazanin Zaghari-Ratcliffe was on a family holiday in Iran last year when she was arrested for spying in Tehran, a claim vigorously denied by the British government and her family.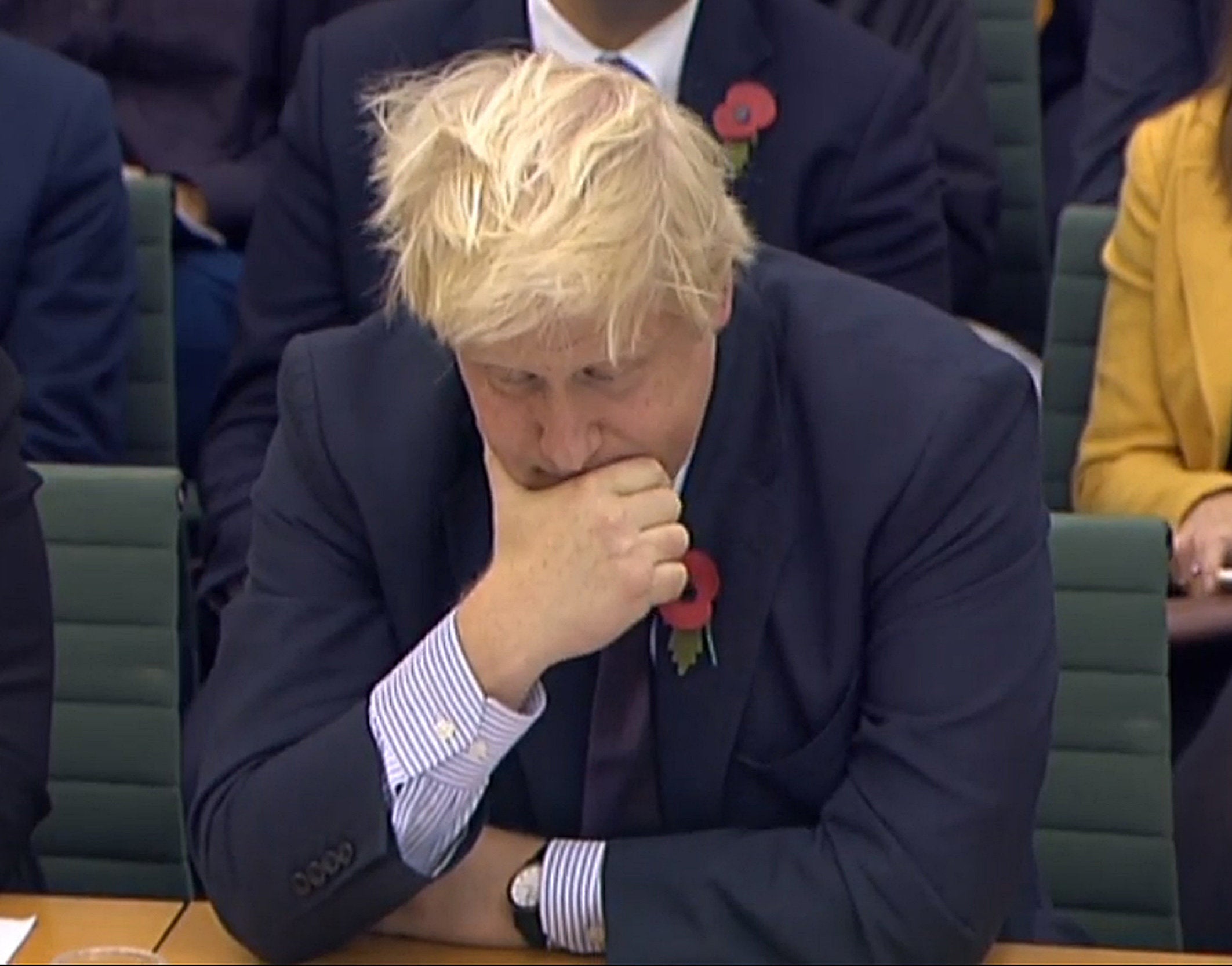 But Johnson told MPs last week that the 38-year-old had been "teaching people journalism" – remarks that have been seized on by the Iranian regime as proof that she was "spreading propaganda" against the state.
Her employers Thomson-Reuters Foundation urged Johnson to "correct the serious mistake he made" in evidence to MPs last week during a hearing of the Foreign Affairs Select Committee.
The Foreign Office refused to retract his comments and said they had been misinterpreted. Johnson will be "calling the Iranian Foreign Minister to raise again his serious concerns about the case and ensure his remarks are not misrepresented," the FCO said.
However, her husband Richard Ratcliffe told HuffPost UK that his wife was ordered to appear before a fresh court hearing in the light of Johnson's remarks.
And Labour's Shadow Foreign Secretary Emily Thornberry wrote to Johnson on Monday night to say that if Iran increases the sentence he should "take full responsibility in a moral and political sense...and consider your position accordingly."
The BBC's Political Editor Laura Kuenssberg tweeted how serious Johnson's remarks could be.
Tulip Siddiq, the MP for Zaghari-Ratcliffe's Hampstead constituency, said she was "stunned by the incompetence of the Foreign Secretary".
And amid the backlash, Labour MPs called on Johnson to be sacked for his latest blunder. John Woodcock told HuffPost UK: "Boris's fly by night statements and occasional buffoonery are dreadful at the best of times.
"But in such an important post as Foreign Secretary, it's appalling that his blunder has possibly extended this poor woman's sentence. It raises very serious question about his credibility in this role."
Johnson was already under attack after he had joked at the Tory conference about 'dead bodies' in the street hindering Libya's hopes of becoming a Dubai-style tourist destination.
Meanwhile, May also faced calls to fire International Development Secretary Priti Patel after she admitted failing to tell Downing Street that that she had met the Israeli Prime Minister and officials on a holiday this summer.
No.10 revealed that May had reprimanded Patel on Monday morning in a personal meeting in which she "reminded her of her obligations" to comply with the ministerial code on proper conduct.
Labour's Shadow International Development Secretary Kate Osamor called for Patel to be sacked.
She pointed out that the ministerial code says that "ministers must ensure that no conflict arises, or could reasonably be perceived to arise, between their public duties and their private interests, financial or otherwise".
Patel was forced to issue an extraordinary statement of apology on Monday, just days after the BBC revealed she had held a string of official meetings in Israel during a family holiday.
On Friday, she suggested the Foreign Secretary had known of the trip beforehand, even though Downing Street hadn't. Ministers are required to inform the Foreign Office of any official business on behalf of the Government overseas.
But Patel failed to disclose that she had actually met Israeli PM Benjamin Netanyahu on the trip, which consisted of 12 meetings in 12 days as she was accompanied by Conservative Friends of Israel chief Lord Polak.
The PM's official spokesman said: "The Prime Minister met the Secretary of State this morning to remind her of the obligations which exist under the Ministerial Code."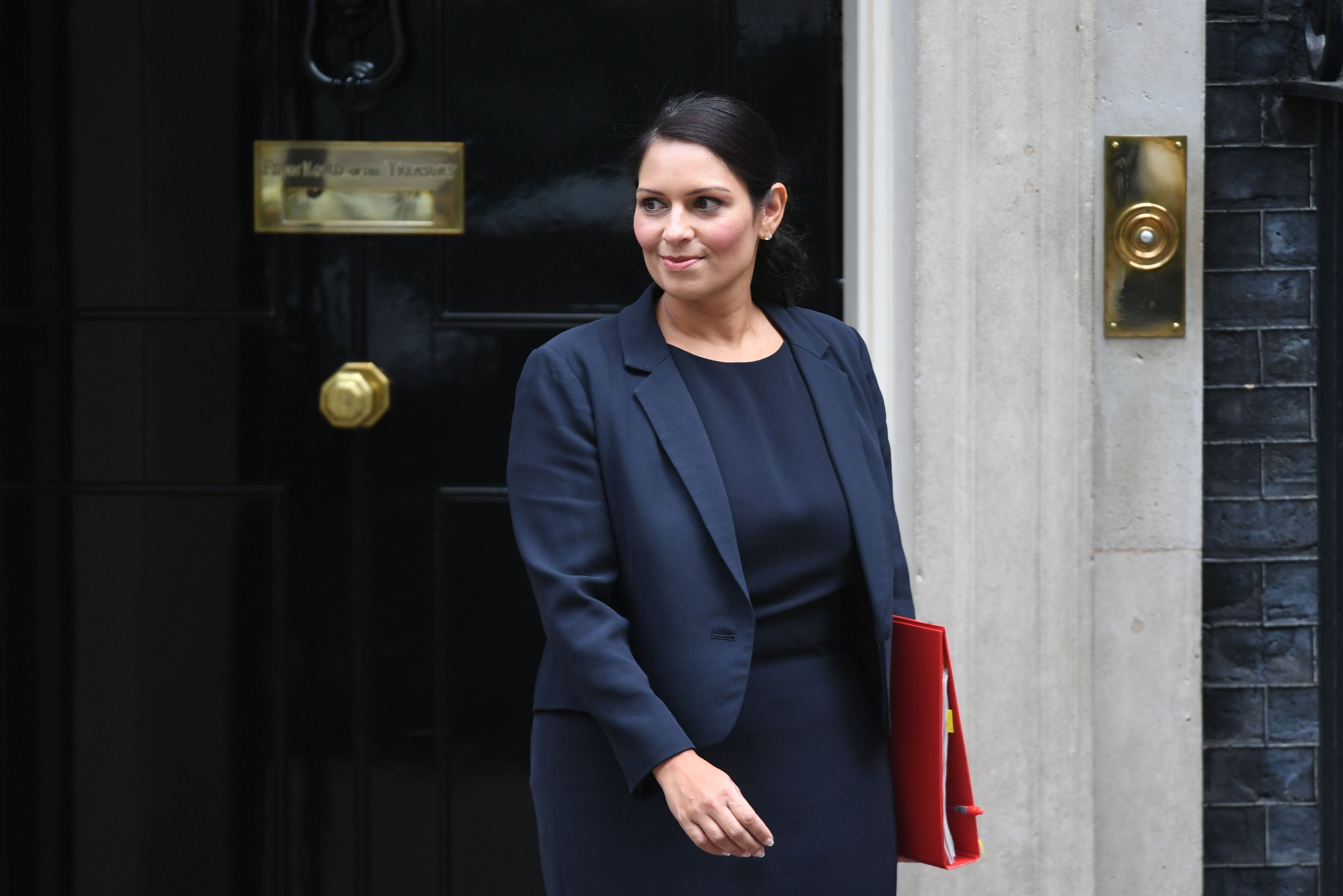 He added: "The code is not explicit in this area. The Prime Minister has asked the Cabinet Secretary to look at how the code could be made clearer in this respect.
"She's been clear she could have been more precise in her use of language." But the spokesman insisted that the Foreign Office had concluded that "UK national interests were not damaged or affected" by the trip.
Downing Street could not say why there would be no investigation by the Cabinet Office into a possible breach of the ministerial code.
First Secretary of State Damian Green and International Trade minister Mark Garnier are both under investigation by the Cabinet Office's 'Ethics and Propriety' chief Sue Gray.
Lib Dem international development spokeswoman Baroness Sheehan said: "It is now apparent that Patel knowingly ignored ministerial rules, and that makes her position untenable.
"Just because May's government is in meltdown doesn't give the Prime Minister an excuse to ignore this serious infraction."