A Swindon Bridal boutique is showcasing a stunning wedding dress made of 250 handmade poppies in honour of Remembrance Sunday.
Charlotte Boswell, the boutique's sale consultant, created the striking dress for very personal reasons.
Her father served as a pilot in the RAF and her brothers are currently serving in the British army.
It took Charlotte more than 14 hours to make the dress and five hours to present it in the shop's window display.
"Last year we had a display with a military uniform and a cascade of poppies over an ivory wedding dress,"Boswell said.
"This year we wanted to do something a little bit different while still having a striking window display."
The poppy dress has gone viral, as a post of it was shared almost 4,000 times on Facebook.
Bridal Boutique has been established in Swindon for 26 years and stocks designer dresses, but evidently likes to get creative too.
The team at Bridal Boutique told HuffPost UK: "We feel very proud and humbled to be able to honour all our armed forces serving and who have served in this creative, fun and poignant way."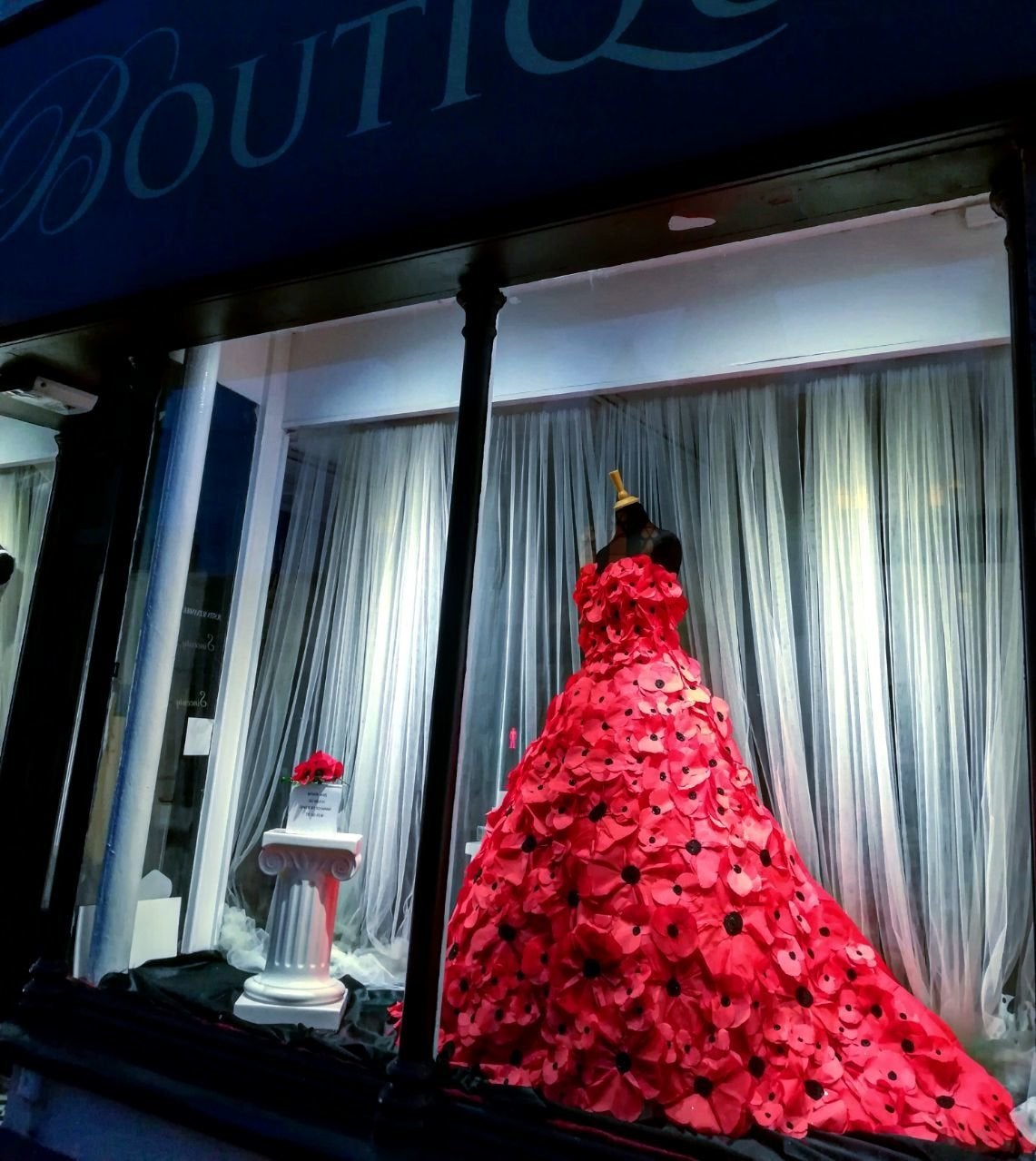 Next to the dress is a small plaque with a well-known saying: "Never was so much owed by so many to so few."
The dress will be displayed until the 11th November.