This year has seen legislation against drivers who use their smartphone on UK roads get tougher - now lawbreakers face a potential £200 fine and six points - but how dangerous really is it?
Highways England have released secret police dash cam footage of a HGV driver checking his mobile, and resting his foot on the dashboard, to persuade road users to think twice about what they are doing.
Richard Leonard, Head of Road Safety at Highways England, said: "I dread to think what would have happened if he had needed to brake suddenly."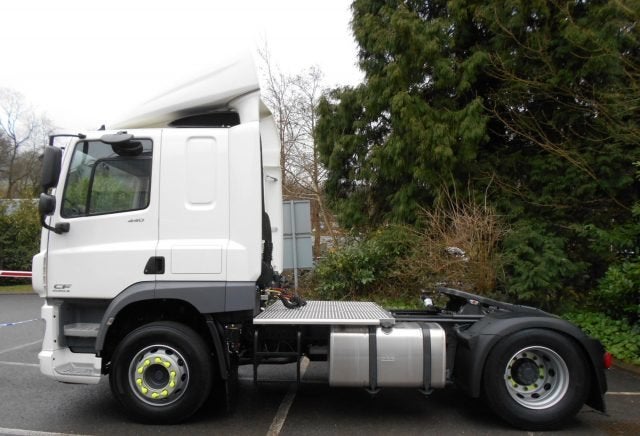 The anonymous driver was caught on the M18 in East Yorkshire by an undercover police operation that uses unmarked HGV cabs to capture footage inside the high vehicles.
The initiative began in April 2015 and was rolled out across 28 police forces, catching over 4,000 dangerous drivers in just two years.
Nearly two-thirds of those pulled over were using a mobile phone. Other offences include not wearing a seat belt, not being in proper control of the vehicle and speeding.
One driver in Devon was found to have sent 10 replies to text messages within one hour and another in the East Midlands was steering with his knees while eating his lunch.
One man in Surrey was trying to put toothpaste on his toothbrush.
In total there were 388 verbal warnings and 838 fixed or graduated penalty notices given out to these drivers.
There were also 113 prosecutions for more serious offences.
Chief Constable Anthony Bangham, National Police Chiefs' Council lead for roads policing said: "People have to think about the consequences of their actions. A moment's distraction can change innocent lives. It is never a risk worth taking."
In 2016 there were 35 deaths in the UK, where a driver being distracted or impaired by their phone was a contributing factor. This was up from 22 the previous year.
A further 137 road users were seriously injured in such incidents.