If you're well-known for swearing like a trooper, there's no need to let Christmas get in the way of your foul-mouthed ways.
Firebox is now selling abusive wrapping paper, which does exactly what it says on the tin. The bright red paper has 'Merry F***ing Christmas' printed across it in large and unmissable gold foil lettering - so recipients of your gifts can feel truly special.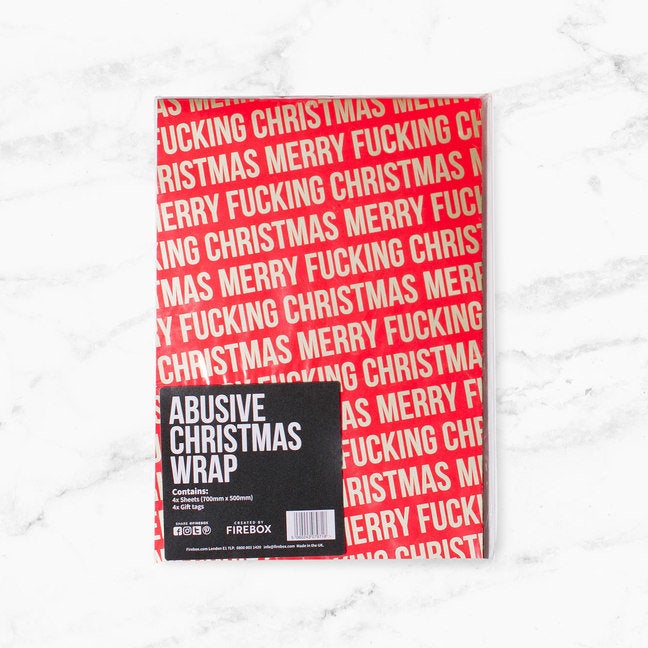 Firebox, which is selling the product, has described the wrapping paper as "an inspired festive mashup of style and sweariness". The product description reads: "It's going to be torn to shreds and shoved in a bin bag before lunch time so who even gives a shit?"
Well, quite.
The price might also make you swear a bit as it costs £8.99 for just four sheets of wrapping paper (each sheet measures approximately 70cm x 50cm) and four gift tags.
One thing's for sure, your present will certainly stand out from the crowd under your mate's Christmas tree.