Lord Ashcroft went on a bizarre tour of the Tory party conference chanting "dear, dear, dear" before hiding in the toilets in an attempt to dodge a reporter's questions about his alleged tax avoidance.
The Conservatives' biggest donor is accused of avoiding millions of pounds in tax by putting his money in an off-shore tax haven.
The allegations come as part of the so-called Paradise Papers, based on leaked files from Bermuda.
According to the BBC, the documents suggest Ashcroft - who has pumped millions of pounds into the Tory party - ignored rules around the management of his offshore investments, making decisions without consulting trust officials.
But when challenged about the accusations by BBC Panorama's Richard Bilton at the Conservative Party conference in October, the former Tory treasurer fled, repeating "dear, dear, dear" as he headed for the toilets.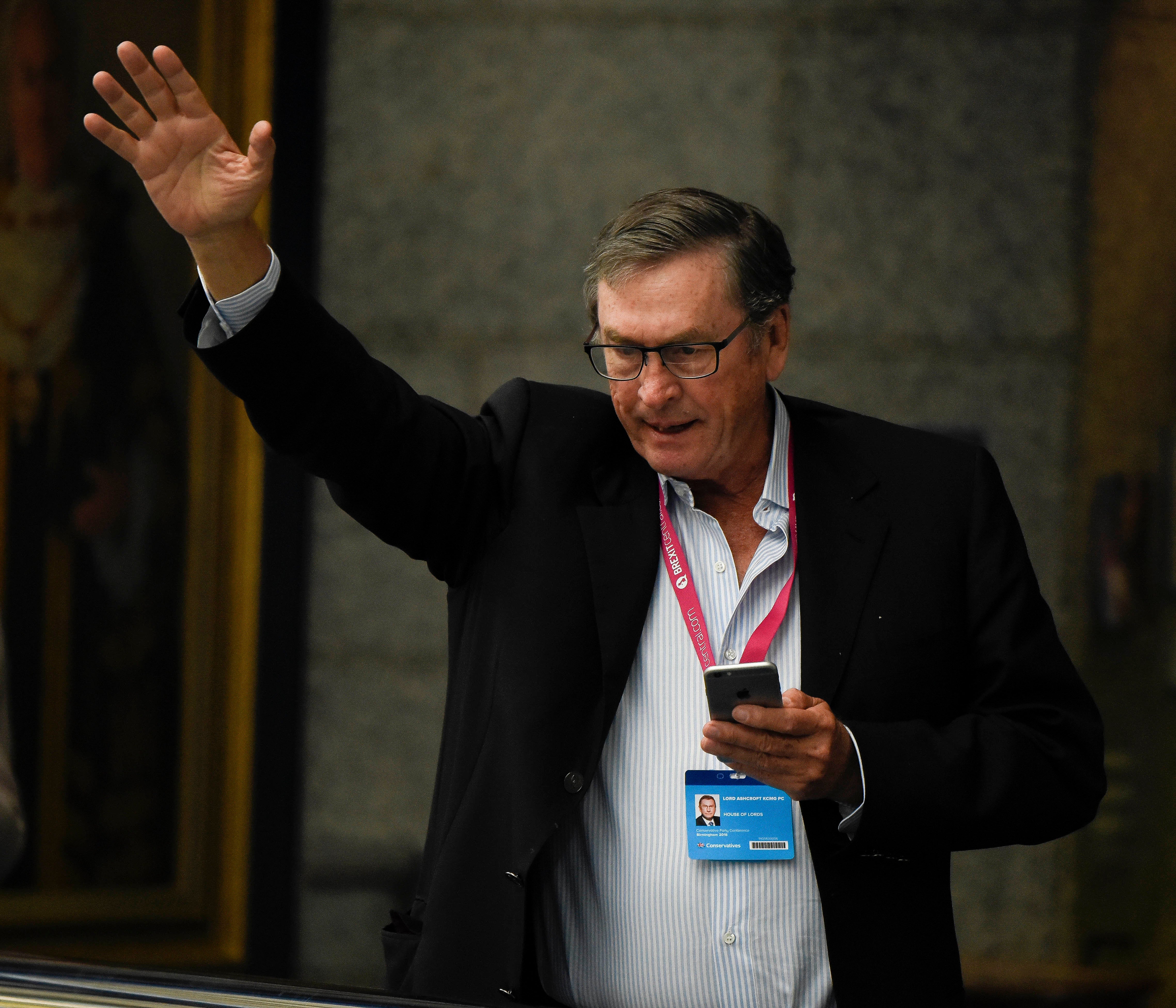 Ashcroft wandered around the conference hall for more than two minutes, leading a clearly amused Bilton to declare he had "never had a chat quite like it".
"We're going for a walk, we're holding hands - this is lovely, this is what I hoped for," the reporter said at one point during the attempted interview. "Just the chance to talk to you, sir."
A spokesperson for the 71-year-old told the Guardian that the peer had never engaged in tax evasion, abusive tax avoidance or tax avoidance using artificial structures, and "any suggestion or implication that he has will be vigorously challenged".
On Twitter, Ashcroft also denied the claims in the Paradise Papers, adding that he did not go into the toilets to hide from Bilton's questioning, but that he "had a pee... and came out".
In a later social media post, he tweeted: "Dear dear dear..."
The claims against Ashcroft come after millions of documents were leaked as part of the Paradise Papers, which allegedly reveal how the powerful and wealthy have secretly invested vast sums in offshore tax havens.
Around 13.4 million files are said to have been disclosed, which come one year after the disclosure of the Panama Papers sent shockwaves through the world of business.
The most eye-catching claim in the recent set of documents is that the Queen, through her Duchy of Lancaster private estate, has invested in an array of businesses, including the Britain's biggest rent-to-own retailer that was recently forced to compensate nearly 250,000 customers for its exploitative behaviour.