A maternal vaccine could prevent 231,000 infant and maternal Group B Streptococcus (GBS) cases a year, the first global study of the bacteria has found.
GBS is a bacteria that occurs naturally in the lower vaginal tract and is carried by about 150,000 pregnant women each year in the UK. Most will suffer no ill effects, but in some cases they will pass the bacteria on to their baby during labour. Most babies exposed to GBS will be unaffected, but in around one in every 2,000 cases they can become infected.
As newborn babies' immune systems aren't fully developed, Strep B bacteria can quickly spread through their body, causing serious infections, such as meningitis.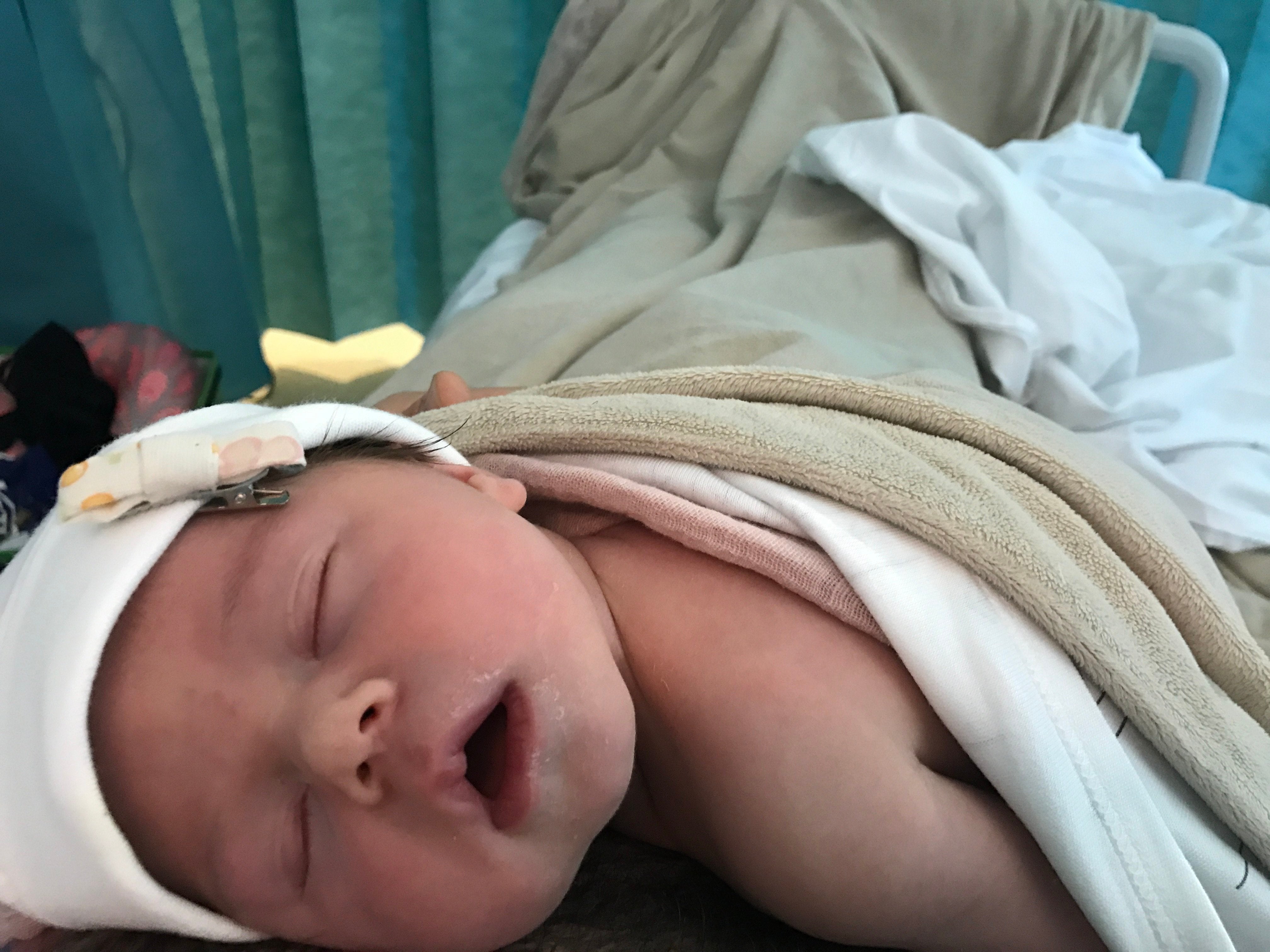 The study led by the London School of Hygiene and Tropical Medicine (LSHTM) estimates that one in five pregnant women around the world carry GBS, and that out of 410,000 GBS cases every year, there will be at least 147,000 stillbirths and infant deaths globally.
Although several vaccines to prevent this cause of maternal and infant ill health and death are in development, none are currently available.
This is despite the disease accounting for more than the combined neonatal deaths from tetanus, pertussis, and respiratory syncytial virus, for which maternal vaccines are already in use, or further advanced in development, the report's authors state.
The analysis - funded by a grant from the Bill & Melinda Gates Foundation and published in the journal Clinical Infectious Diseases - shows for the first time that a GBS vaccine which was 80% effective and reached 90% of women, could potentially prevent 231,000 infant and maternal GBS cases.
Global Statistics

An average of 18% of women worldwide carry GBS bacteria. This is equivalent to 21.7million women in 195 countries

The top five countries are:

India 2,466,500
China 1,934,900
Nigeria 1,060,000
USA 942,800
Indonesia 799,100
It is possible to screen all pregnant women for GBS, so those carrying it can be given antibiotics, but this is "not recommended" by the UK's National Screening Committee (NSC), unless women are considered to be at risk - such as having previously given birth to a baby with the infection or going into labour prematurely.
Dan and Birgitta Hobster's daughter Natalie was just seven days old when she succumbed to meningitis caused by GBS in London last month.
Dan told HuffPost UK: "My wife is American and we were very keen to have a birth at the Portland [private hospital], but we were told it's not the done thing because if there's ever an emergency you need to be transferred to an NHS hospital straight away. So we didn't do that.
"But basically, if she was born in America or frankly if she was born in any developed country anywhere else in the world, or in the Portland, this test would have occurred, they would have given her antibiotics and they would have caught it.
"We had never heard of it. The NHS needs to inform pregnant women of this risk."
UK Statistics

In 2015, 173,000 (one in four) pregnant women were estimated to be at risk from GBS.

There were 856 cases of invasive GBS in infants under the age of three months over a 13 month period in the UK and Republic of Ireland from 2014 -2015.

BPSU report states case fatality rate was 6.2% in babies aged 0-90 days - early onset (0-6 days) case fatality rate was 5.2% and late onset (7-90 days) was 7.7%.
Dan added: "When Natalie died we went away to Portugal and they said 'we've never had this incident because we always do this test.'
"It's tremendously arrogant for the UK to be like 'we know better than all of the medical consensus of the rest of the world.'"
Dan said: "The thing that's infuriating is that almost anywhere else in the world this would not have happened and the fact that it's [the test] not happening is costing the NHS money. It's madness.
"The UK is a million miles away from best practice and its stubbornness is costing money and lives."
GBS facts
GBS is carried by up to a third of adults, usually with no symptoms.
In women, GBS can live harmlessly in the digestive system or lower vaginal tract, from where it can be passed to the unborn baby through the amniotic fluid or to newborns during labour.
Babies are more vulnerable to infection as their immature immune systems cannot fight off the multiplying bacteria.
If left untreated, GBS can cause serious infections such as meningitis and septicaemia, which may lead to stillbirths and newborn and infant deaths.
If they survive, babies can develop permanent problems including hearing or vision loss, or cerebral palsy.
Joy Lawn, series co-lead and professor of maternal, reproductive and child health at the LSHTM, said: "Too many parents around the world face the death of a baby or a young child – avoidable GBS deaths are happening in every country.
"Antibiotics currently prevent an estimated 29,000 cases of early-onset Group B Streptococcal disease per year, almost all in high-income settings.
"However, this approach may be difficult in low-income settings where many births take place at home, and laboratory capacity for screening for GBS is limited.
"In addition, giving antibiotics to 21.7 million women may contribute to antimicrobial resistance – a major global health crisis."
Anna Seale, series co-lead and associate professor at the LSHTM added: "Even if antibiotics were given to all pregnant women identified through screening strategies, they target mainly early-onset GBS disease in newborns, not GBS disease in pregnant women, GBS disease before delivery causing stillbirth, or GBS disease in infants more than a couple of days old.
"A maternal GBS vaccine could prevent many more cases and deaths worldwide."
A Department of Health spokesperson said: "Providing women and their babies safe care is our priority which is why, based on evidence currently available, we have accepted the UK NSC's recommendation to not approve screening for Group B Strep — in part because this would have led to about 100,000 screened women being prescribed antibiotics unnecessarily during labour.
"However, as the committee and other bodies recognise, better quality evidence is needed to assess the clinical effectiveness, benefits and harms of a screening programme so we will commission a clinical trial to compare screening for Group B Strep against usual-risk based care."
On the 3rd August 2017, the Department of Health, through the National Institute for Health Research, launched stage 1 of a commissioned call for a trial to assess the clinical and cost effectiveness of screening for GBS in pregnancy.
More information is available at Group B Strep Support.