Make the most of your time indoors with a daily dose of celebrity news and guides to the best shows. Sign up to the entertainment newsletter.
Ever dreamt of nodding off with Harry Styles whispering in your ear? Well now you can (kinda).
The former One Directioner has lent his dulcet tones to sleeping aid app Calm, in the shape of a bedtime story.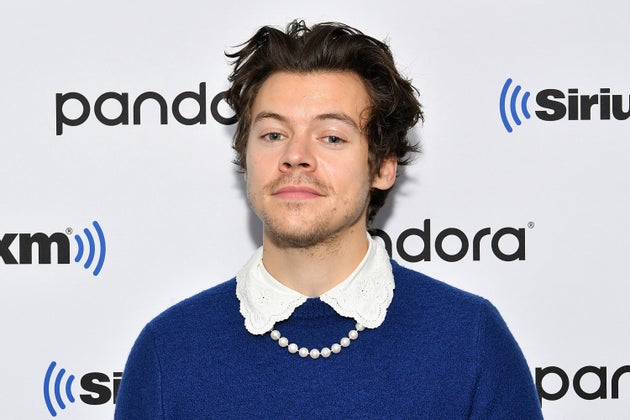 Calm teased the release of the story with a clip on social media, along with the hashtag #DreamWithHarry.
It didn't contain much other than Harry saying, "Hello, I'm Harry Styles" in his distinctive soothing voice, but that was still enough to drive his fans absolutely wild.
THIS IS IT. HARRY IS SAVING 2020.

— 𝓬𝓪𝓼. 🌸 (@cxrneliastyles) July 6, 2020
"hello, i'm harry styles" me, certainly not sounding calm: yeS, HELLO, I KNOW WHO YOU ARE

— 𝐬𝐚𝐧𝐝𝐫𝐚 ◟̽◞̽ PINNED TWEET (@larrycaring) July 6, 2020
I ALREADY CAN'T HANDLE A 2 SECOND CLIP, I WON'T BE ABLE TO FUNCTION AFTER THE FULL CLIP

— ayesha #1 🍒 stan (@kiwisugar18) July 6, 2020
The firm had earlier teased its collaboration with Harry by posting a watermelon emoji, a reference to his current hit, Watermelon Sugar.
Harry has become the latest famous face to collaborate with the company, which produces meditation products.
Other stars to work with Calm include Oscar-winning actress Laura Dern, Saturdays singer Frankie Bridge and comedian Stephen Fry.
Dream With Harry will be available on the Calm app from Wednesday.