The chances of your next car being electric are pretty high.
The Government has committed to prohibiting the sale of new petrol and diesel vehicles by 2040 – although there's serious motivation to bring this forward, with a March 2018 report from Vivid Economics on behalf of the WWF predicting that a 2030 phase out could result in the UK could becoming the dominant location of electric vehicle (EV) sales in Europe. Right now, Norway are the ones to beat – in 2017 nearly a third of all new cars sold in the country were petrol-free.
And this is all good news in terms of cutting our carbon: the majority of the UK's greenhouse gas emissions now come from transport, which contribute 26% of our total, according to the latest Government figures.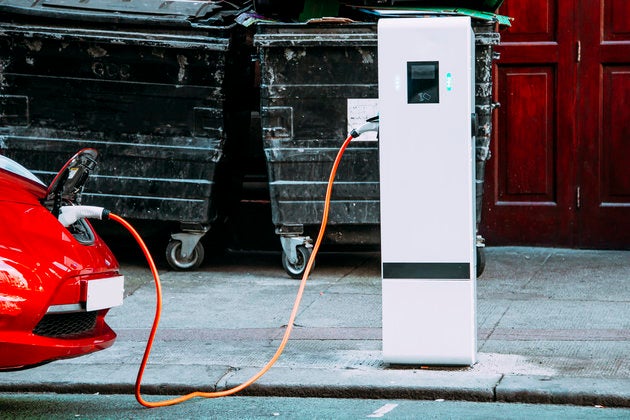 Adopting more eco-friendly cars is a key part of the puzzle, when it comes to meeting climate targets – the Government's advisory Committee on Climate Change has previously said that transport emissions need to fall 44% by 2030 to keep the UK on track to meet its goals.
Change is happening. UK sales of EVs have risen 11% on last year, there were 1.2 million EVs in use globally in 2016 andThe Bloomberg New Energy Finance report 2017 stated that: "Tumbling battery prices mean that EVs will have lower lifetime costs, and will be cheaper to buy, than internal combustion engine (ICE) cars in most countries by 2025-29." All good news.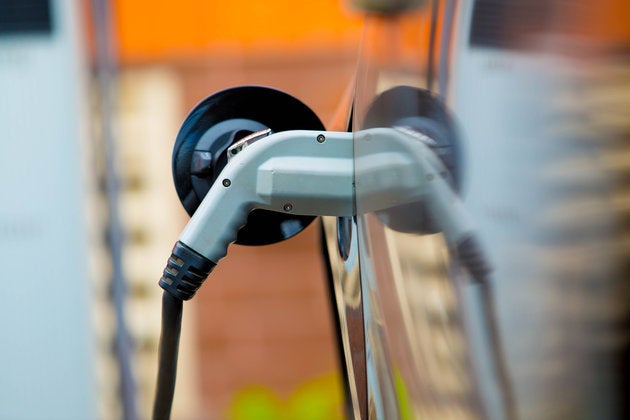 As to the benefits of switching to an EV? They're serious. Liverpool-based EV driver Chris Dankshas owned three petrol-free cars and says he would never return to a gas-powered model.
"I drive around 20,000 miles a year, and with the ever-rising price of petrol, it was costing me a lot of money each month to fill up my car. I now own a Tesla, and it costs me around £2-3 to fill my car," he told HuffPost UK. Add on to this the fact that there is no road tax on EVs and it's clear that there are serious savings to be made.
(On this, theGo Ultra Low campaign – a national effort to encourage the adoption of EVs – is an invaluable resource when it comes to seeing the benefits of going green, as well as where to charge up – plus information on the potential of EVs for UK business.)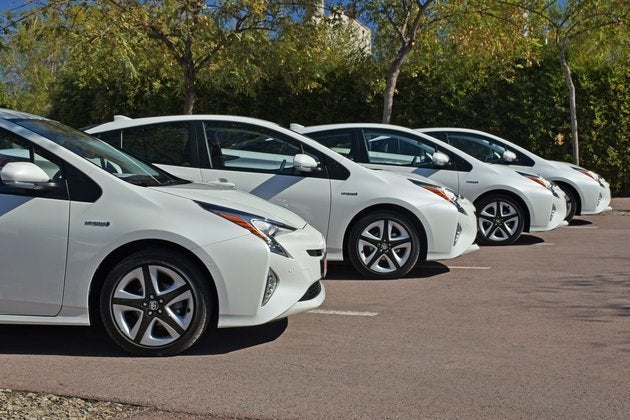 Another reason to get on the EV hype early? The chance to try a whole other way of transport. Step up: electric motorbikes.
Richard Jordan, director of Super Soco, supplies 22 motorcycle dealers with his brand, which has been dubbedthe 'Tesla of motorbikes.′
"Our bikes are legally the same as a 50cc motorbike, so they're light, nimble and nippy through traffic – the ideal commuting machine."
"Cost per mile is tiny – around 1p – so commuting into London costs under 10p, compared with a travelcard cost of around £7 per day [based on a weekly card]. The battery is removable, so can be charged from the wall at work, or at home."
As to any downsides? For Nayan Patel, an engineer in autonomy, advanced sensing and electrical research at Jaguar Land Rover, one issue around moving to EVs is the question of charging.
"The number of charging locations in the UK desperately needs improving. Due to the limited miles available per charge, more frequent charging spots are needed," Patel, who is also developing an A-level electronics course at Learn Dojo, told HuffPost UK. (There are currently 14,344 charging points in the UK, according to ZapMap, which monitors the country's network of charging connectors. The points serve around 132,000 vehicles.)
"There have been discussions about charging lanes, which would allow drivers to drive across a specially made road which allows wireless charging, but this would require more infrastructure," she added.
So: getting an EV is great, with the only potential barrier in place being a current lack of charging points. But this slight niggle could present an innovative way to upgrade how green your business is.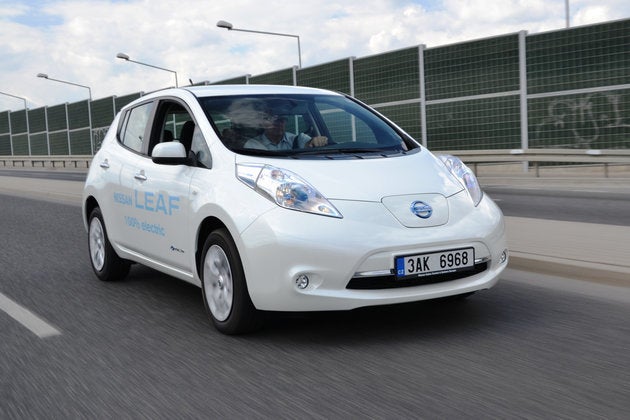 Energy provider E.ON is already offering charging solutions, which are all powered by renewable energy, designed for businesses with destination charging. We're talking retailers, hotel and leisure destinations and large car parks, looking for larger numbers of charging points, to satisfy the increase in demand.
Not only does this mean being a part of the switch to electric, but they're also a chance for businesses to showcase sustainable practices by transitioning to cleaner energy.
As to what Danks would say to anyone thinking about going electric and creating an EV charging hub?
"Go for it. Say 'goodbye' to exhaust fumes and 'hello' to zero road tax."