Asma Khan, the owner of London's Soho-based home-style Indian cooking restaurant Darjeeling Express, will be the first British chef to be featured on Netflix smash Chef's Table. She'll be on the show - which profiles the globe's most thrilling culinary pros - on the sixth series, ready to watch in spring 2019.
It's another an example of how the UK food scene is still on an upwards trajectory, with the international lot getting that what we're doing (and have been doing for a while) is a lot more than some weird mishmash of stereotypes as described in this fury-provoking article from the New York Times. And as well as the major cities, there's plenty of smaller towns that are worth taking a drive to, for a weekend spent hunting for brilliant gastronomy. From Ludlow to Saltash, here's the places set to be even more delicious in the new year.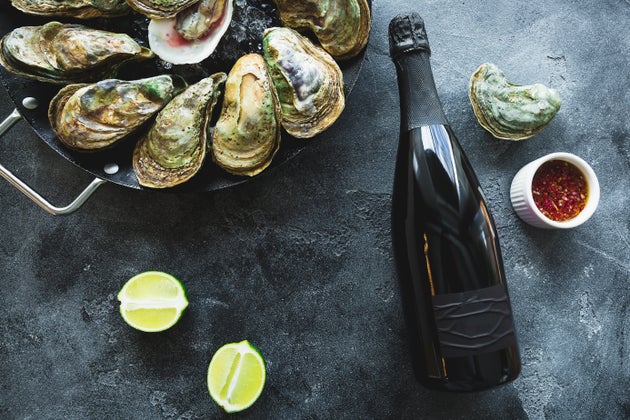 All eyes have been on Kent for a while, whether it's Whitstable for oysters or Margate for that harbour-side cheese emporium. But the focus has recently turned to 'Britain's smallest town,' Fordwich in east Kent, especially after some ex-Clove Club (a Michelin starred restaurant in Shoreditch) members chose to open their new restaurant, The Fordwich Arms, there, earlier this year. With food described as "worth moving house for" by Guardian critic Grace Dent, it showcases the excellent seasonal produce the county is notorious for and the fine-dining pub has quickly become the jewel in the crown in this picturesque spot.
Alongside The Fordwich Arms, The George and Dragon pub is also reimagining the gastro-pub, celebrating the traditional boozer but with restaurant-quality food. Drop by for a riverside weekend break.
Saltash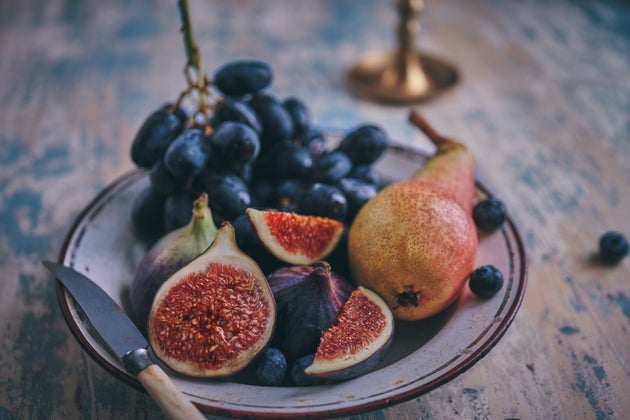 There's long been rivalry in Cornwall and Devon over which is the greater county, but visitors can experience the best of both worlds in Saltash, which - although technically nestled in Cornwall - sits almost exactly on the borders. The historic town dates back to the 12th century, but it's ready for a revival as Dan Cox - formerly of Michelin-starred Fera, in Claridge's hotel - gets ready to open Crocadon Farm there in October. It will boast a gourmet 15-seater restaurant, microbrewery and even a pottery studio in the venue that used to be an farm and saw mill.
Also a former mill is the Grade 2* listed Heskyn Mill restaurant, an award-winning eatery that focuses on West country produce and they're also a deft hand in foraging local herbs, fruits and mushrooms. Saltash can be a starting point to a trip on to Cornwall or Devon, so we'll leave it to you to decide which triumphs.
Ludlow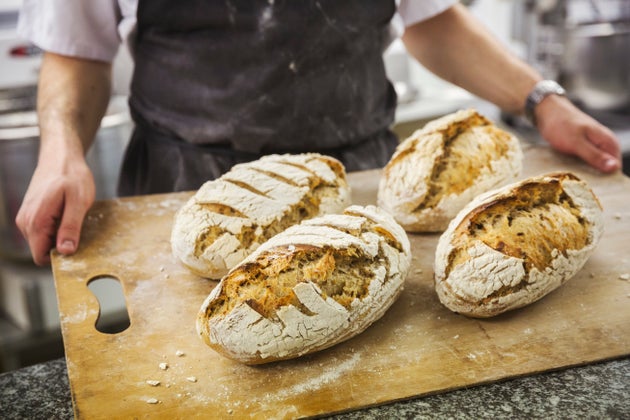 The market town in Shropshire may be most famous for its medieval castle, but its food scene comes a close second. The two combine every May and September, when the long-running Ludlow Food Festival fills the courtyards of the castle with more than 180 producers with goodies from Ludlow and across the Welsh Marches, plus more real ale, cider and perry than you can shake a woozy stick at.
Outside of the food fest, Swifts has been making artisan bread for 150 years, so it's fair to say they know their stuff. If you're on a knead-to-know (sorry) trip, get hands on with a bread-making class there. For dining, splash out on an eight-course tasting meal at Mortimer's housed in a 16th Century townhouse, or sample some traditional Thai eats in the bamboo garden at Chang Thai. Feeling like fish? Then opt for the casual Fish House. With barrels turned into tables, you can feast on Manx kippers, lobsters or platters of oysters, accompanied by some of that local brew.
Liverpool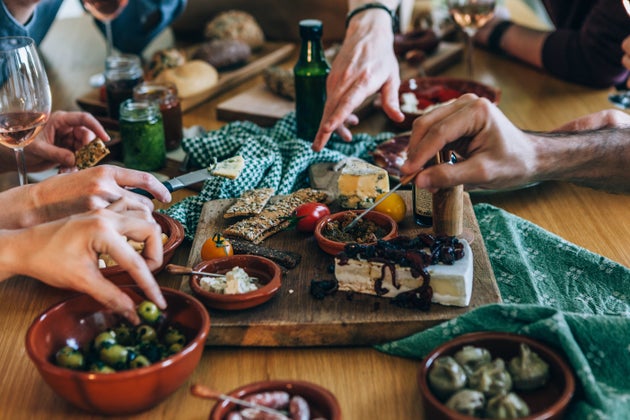 For anyone who's not visited Liverpool recently, the city is buzzing. Whether it's hosting the art biennial or celebrating global cuisine with numerous food and drink festivals, it feels super vibrant, making it a great weekend getaway.
The number of independent restaurants is booming, from the excellent, Jay Rayner-approved small plates spot, Maray (which now boasts two restaurants in the city), the authentic tapas joint Neon Jamon, to Oktopus' fine dining or Buyers Club's brilliant natural wine selection and charcuterie. Your Instagram will be on fire with the plates on offer in this Northern powerhouse.
92 Degrees coffee shop pours out a great cup of beans, while so-cool-it's-hidden speakeasy Berry & Rye will see to all your cocktail needs.
Keeping firmly on millennial trends is tattooed YouTuber Monami Frost, who is set to open a Frost Burgers, a vegan burger place in the city later this year.
As the UK's food revolution rolls on, it's easy to jump on board with Europcar to experience these hotbeds of action on a weekend break. Europcar hire cars are generally less than six months old and equipped with the latest motoring tech, so you'll travel in style and comfort. And the best bit? It's super easy to organise, as the car can be dropped to your house on a Friday evening and picked up again on Sunday.
Hungry? Time to hit the road.