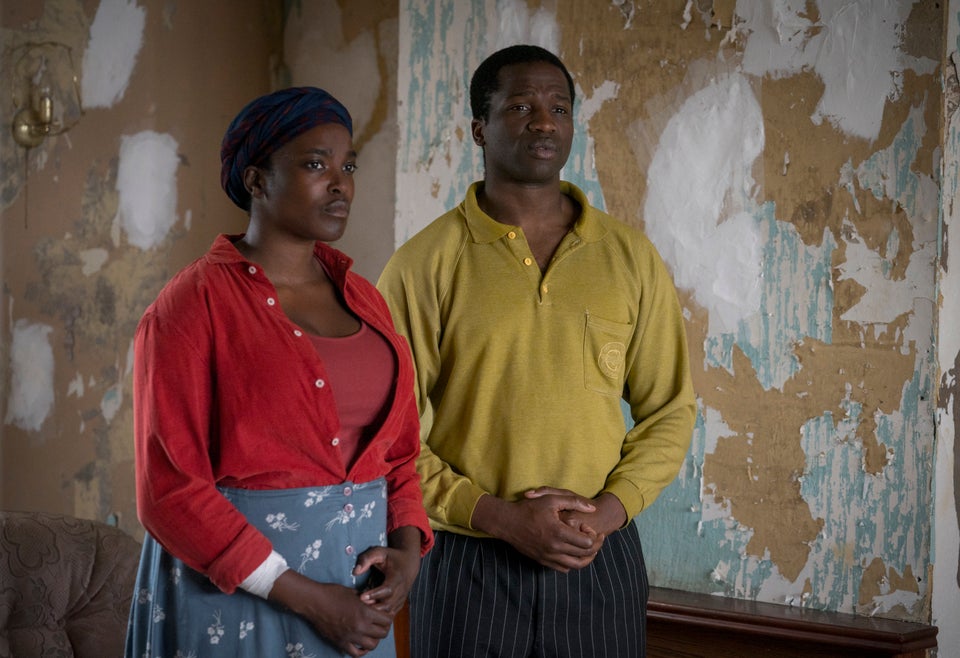 The Weinstein Company was reportedly so upset when director Remi Weekes refused to sell them the rights to His House, they tried to sue. Then Netflix offered an eight figure sum after execs fell for the British horror film at Sundance.
Offers from two of the biggest film distributors in Hollywood is an impressive start for the newcomer. The British director is a former advertising professional who has made his feature-length directorial debut with this genre-bending psychological thriller about two asylum seekers entering the UK.
What presumably pricked the ears of Hollywood is how this thriller generates its frights from unusual subject matter: Two asylum seekers are placed in government housing in a drab estate in Essex, given a map showing where the house is in relation to the local shop and told no guests are allowed. Before long, the couple are seeing ghosts - but are these horrors hiding in the walls real, or are they PTSD flare ups manifesting from past trauma?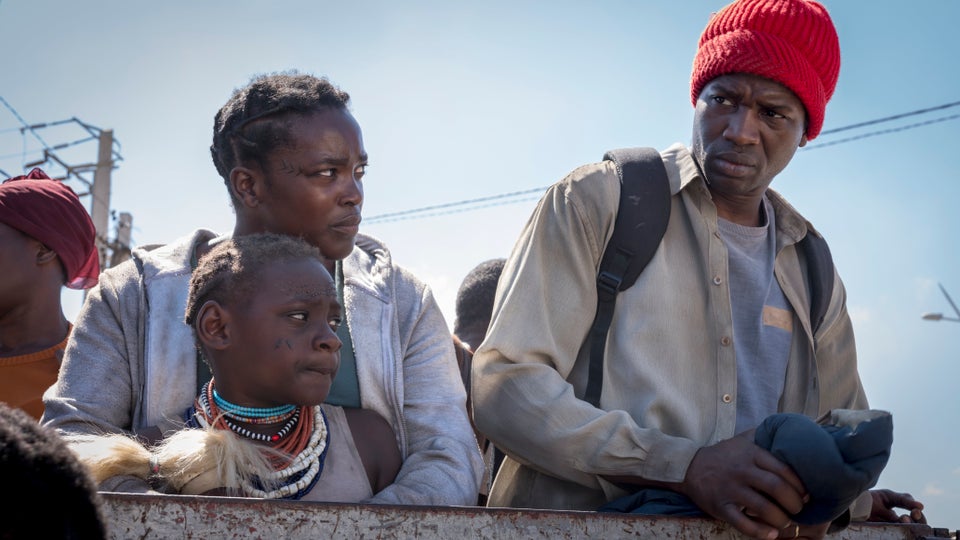 Remi Weekes' debut mixes the social realism of scenes shot on the Essex council estate with flashbacks revealing some of the horrors asylum seekers face. As they cross land and ocean on journeys which can cost lives, individuals are forced to make decisions with potentially harrowing consequences.
"I think cinema for so much of its history has been concerned with a very narrow point of view," Remi Weeks tells HuffPost UK. "When you open it up to focus on people who are more traditionally shown through art house, or confined in pigeon boxes, it feels new, it feels different, and I find it quite exciting."
Remi and his team consulted people who work directly with asylum seekers to ensure they represented the issues properly on screen. In order to not homogenise the immigrant experience, His House focuses on one couple: Majur Mosaku, played by Wunmi Mosaku, recognisable from HBO series Lovecraft Country, and her husband Bol Majur, played by Sope Dirisu, who recently starred in Sky Drama series Gangs of London.
"I kind of wanted to make it be about two people, have the story focus between two people, and their journey, and ignore, I guess, the broader debate or the more divisive parts of it," says Remi.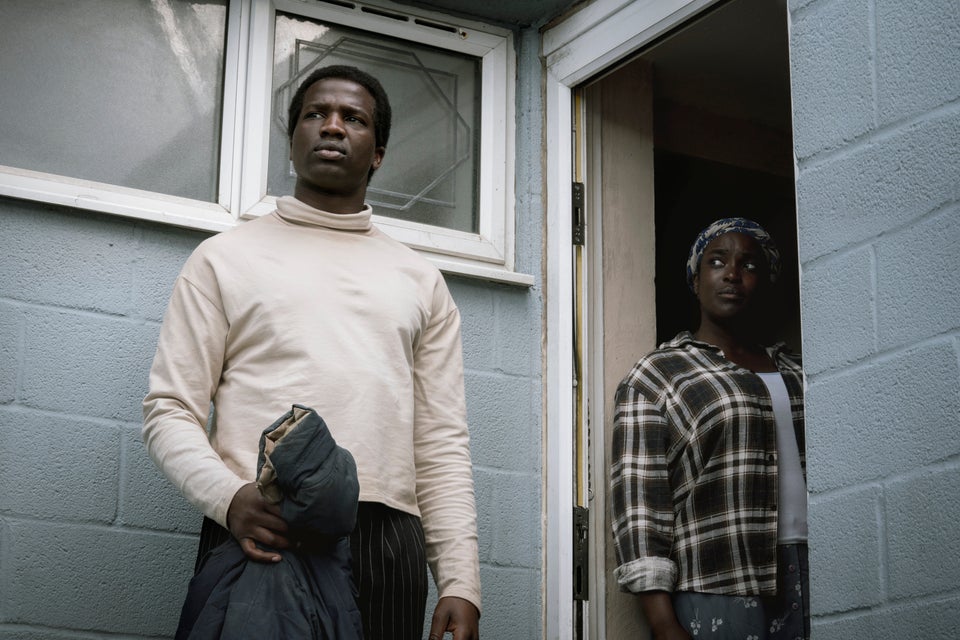 There are some truly shocking moments, mostly confined to the council house in Essex, and particularly when the ghosts appear to torment the new arrivals.
"It was important to make sure it was relatively realistic," Remi says of the screaming faces which appear from the walls: literal ghosts from the past. "You're making sure the ghosts are real people, that the style never overtook the substance, and that you saw the characters within the ghosts. That was so important to us."
Remi spent time with researchers to learn about East African culture, particularly the south Sudanese Dinka culture, when designing the faces of the intruders to make sure they were authentic.
"It was important to make sure that it didn't feel art directed, or we were magpieing different elements to make something superficial," he explains.
In-between unwanted guests, lingering scenes of the council house, which is in disrepair, dwell on the mind. With so few changes of location, the passing of time, and the couple's journey into despair, is documented by the changing colours of the wallpaper: a signifier of what's real in a landscape of imagined horrors. "It was important to have a journey visually, especially when it's a film primarily set in one location," says Remi.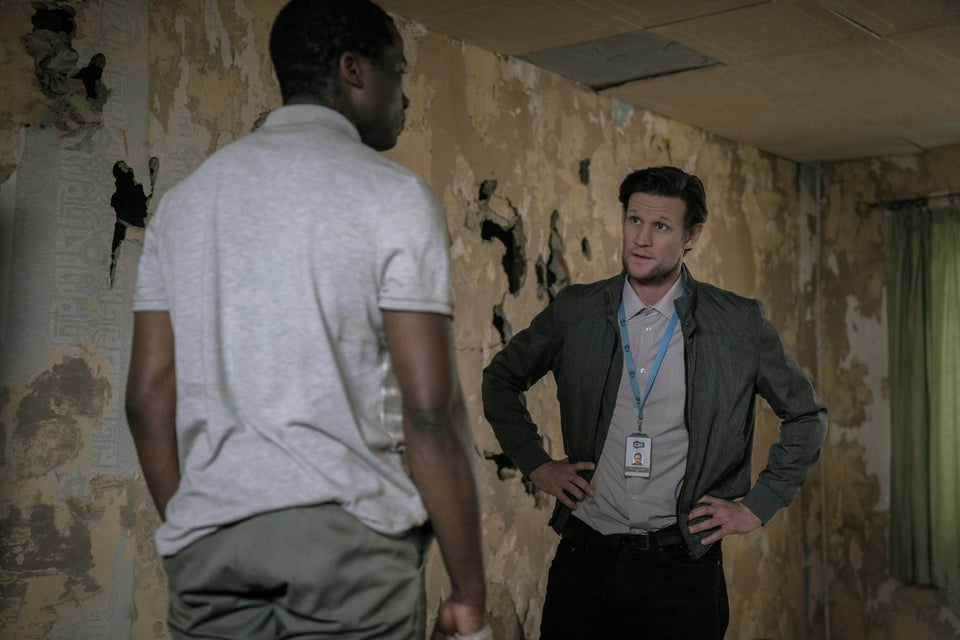 The crew shot in a real house in Tilbury, Essex. Remi visited a number of properties in the town and location managers spoke with residents before the shoot, and put on events to thank them for their input. Some residents also starred in the film as extras.
"They were really really open to giving us ideas and tips in terms of which spaces to go in. We found one family who were so helpful and they were very open to us filming in their house, which we filmed for a few days before rebuilding the house on a soundstage."
Tilbury itself felt fitting for a number of reasons. "A lot of immigrants when they first come to this country pass through that part of the country so it seemed relevant," says Remi, who also felt attracted to the anonymity of the place. "It's not dissimilar to the kind of suburban areas that you would often have asylum seekers. Also, it's near the coast."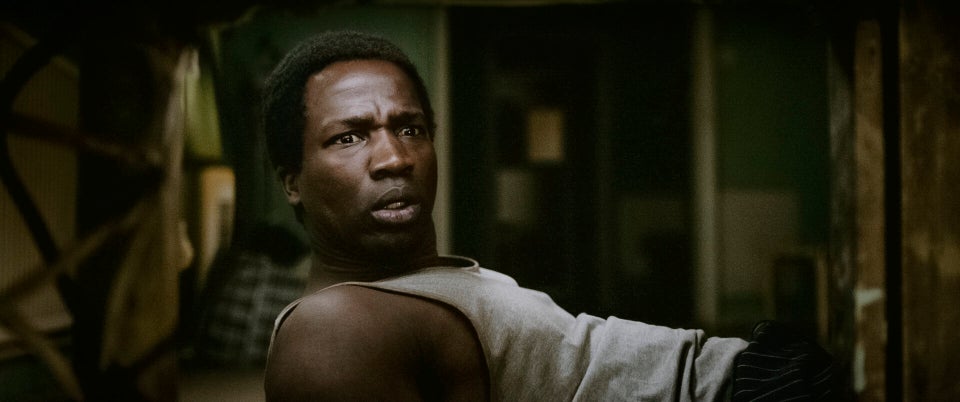 Tilbury also acts as a microcosm for British hostility. In one scene, Rial experiences aggression from a group of young British youths who mock her African accent as she walks to the shops, and in another, Bol is followed around a store by a security guard who's suspicious he may steal items because he is Black.
Remi was inspired by his own experiences of going shopping to film that scene. "That is a constant presence in my life, that's something that certainly happens to me all the time.
"England's been very good at projecting a certain image of itself around the world, but often when you come for the first time, it's not the same image you see," continues Remi. "For a lot of asylum seekers it can be quite disorientating, confusing...
"What I liked about Tilbury is it's hard to place where it is. There's no real clear British signifiers in the architecture. For me it's a great place for emphasising a person's disorientation and confusion about where exactly they are in England."
As the UK collectively prepares for a potential second lockdown, the haunted house genre may feel uncomfortably close to home this Halloween: like Majur and Bol, we too are stuck staring at the same four walls.
But His House reminds us about the people who have got it far worse than us: the people who do not even have a home they can retreat to for safety.
His House is in select cinemas now and on Netflix. Watch the trailer below.