With less than a week to go until the US election result is announced, Lil Wayne has revealed he's endorsing Donald Trump for a second term in office.
On Thursday night, the Young Money founder posted a photo of himself and Trump giving the thumbs up, revealing they'd just had a "great meeting".
"Besides what he's done so far with criminal reform, the platinum plan is going to give the community real ownership," Wayne claimed.
"He listened to what we had to say today and assured he will and can get it done."
Trump announced his "platinum plan" in September, saying at the time it was intended to provide an economic boost to the Black community.
Lil Wayne's tweet in support of Trump came as a surprise to many, including fellow rapper 50 Cent, who commented: "Oh no WAYNE, I WOULD HAVE NEVER TOOK THIS PICTURE."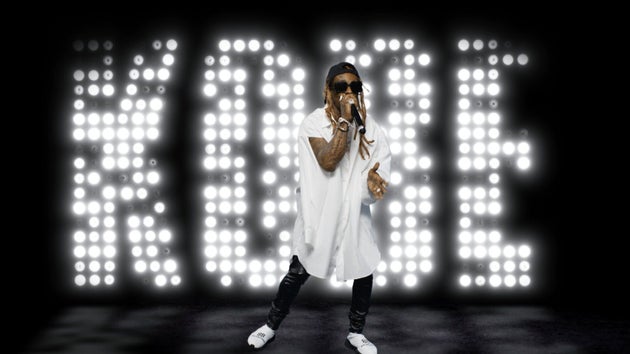 50 Cent was recently forced to clarify his own political stance, after it appeared that he was endorsing Trump in an Instagram post about Joe Biden's proposed tax increases for higher earners in certain states.
"Fuck Donald Trump, I never liked him anyway," the In Da Club star wrote on Instagram, alongside a clip of ex-girlfriend Chelsea Handler lambasting him on Jimmy Fallon's talk show for appearing to support the US president.
In the lead-up to the election, Democratic candidate Joe Biden has received support from a number of high-profile stars including Cardi B, Taylor Swift, Demi Lovato and Ariana Grande, as well as Harry Styles, who noted that while as a Brit he was ineligible to vote, if he were able to, he would "vote with kindness".
Former-wrestler-turned-actor Dwayne "The Rock" Johnson has also spoken out in favour of Biden, as has Oscar-winning star Jennifer Lawrence, who recently admitted she'd previously voted Republican earlier in her life.
She has since issued a statement clarifying her political stance, insisting she now sides with the Democratic party, despite being raised in a Republican household.
Donald Trump has seemingly found A-list support a little harder to come by, although he has been endorsed by Jon Voight, Kirstie Alley, Kid Rock and controversial US actor James Woods.
Kanye West has previously been a vocal supporter of Trump throughout his presidency, but has since distanced himself from any political parties, while attempting to run his own campaign for the presidency.