Brexit negotiations are back on – less than a week after Boris Johnson dramatically told the nation to prepare for no deal.
Downing Street said it was "ready to welcome the EU team to London to resume negotiations later this week" after Brussels chief negotiator Michel Barnier signalled concessions.
HuffPost UK understands that No.10 believes the negotiations will only take two to three weeks before an outcome is clear.
Earlier this week, Barnier agreed to discuss a legal text for a trade deal for the first time, and on Wednesday morning he told the European Parliament that EU negotiators would "seek the necessary compromises" and promised to treat the UK as a sovereign country.
The news is likely to be cheered by British businesses who are worried about the likely economic damage of failing to reach a deal and reverting to World Trade Organisation terms for trading with the EU from December 31, when the standstill Brexit transition period ends.
The prime minister delivered his assessment of the talks to business leaders on Wednesday, remarking in French: "Rien ne vas plus," which means "no more bets" in roulette.
He has now opened the door to more negotiations after Barnier told MEPs: "We will seek the necessary compromises on both sides in order to do our utmost to reach an agreement."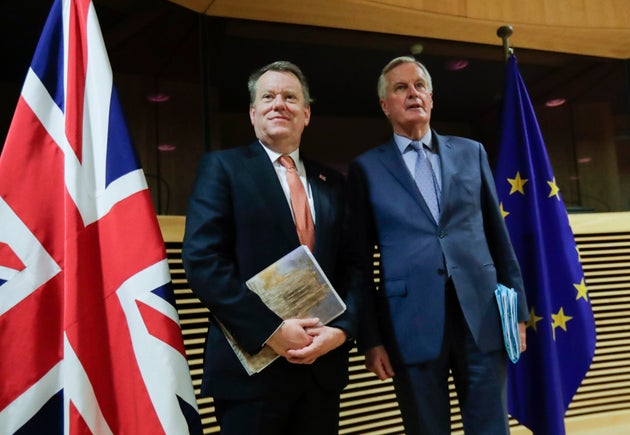 Downing Street was cheered by the fact that Barnier also accepted that the UK would be an "independent and sovereign country" after the transition and that "any agreement would need to be consistent with that status".
A No.10 spokesperson said: "As he made clear, 'any future agreement will be made in respect of the decision-making autonomy of the European Union and with respect for British sovereignty.'"
UK chief negotiator Lord David Frost held talks with Barnier after his speech.
"On the basis of that conversation we are ready to welcome the EU team to London to resume negotiations later this week," the spokesperson said.
"We have jointly agreed a set of principles for handling this intensified phase of talks.
"As to the substance, we note that Barnier set out the principles that the EU has brought to this negotiation, and that he also acknowledged the UK's established red lines.
"It is clear that significant gaps remain between our positions in the most difficult areas, but we are ready, with the EU, to see if it is possible to bridge them in intensive talks."
Johnson is likely to hail the development as a vindication of his tough negotiating stance.
But some observers were sceptical that Johnson ever really abandoned the talks.